Good Morning!
Today not only do I have a card to share with you but also some candy which I had been meaning to do for a while now! The candy is to celebrate getting over 500 followers & receiving over 106,000 hits to my blog so far :) You can find the information and a piccie of the candy further down the post ...
This week at
CHARISMA CARDZ
the challenge is
No Flowers Allowed!
This I found rather tricky but after a good search through my stamps I finally managed to find something that fit the theme.
I think this card would also work well for a male as I don't think it is too feminine, so it'd be great for a male or female :)
I would like to enter this into the following challenges at:
(The Butterfly Stamp is part of a Penny Black T-Set that I have never used before)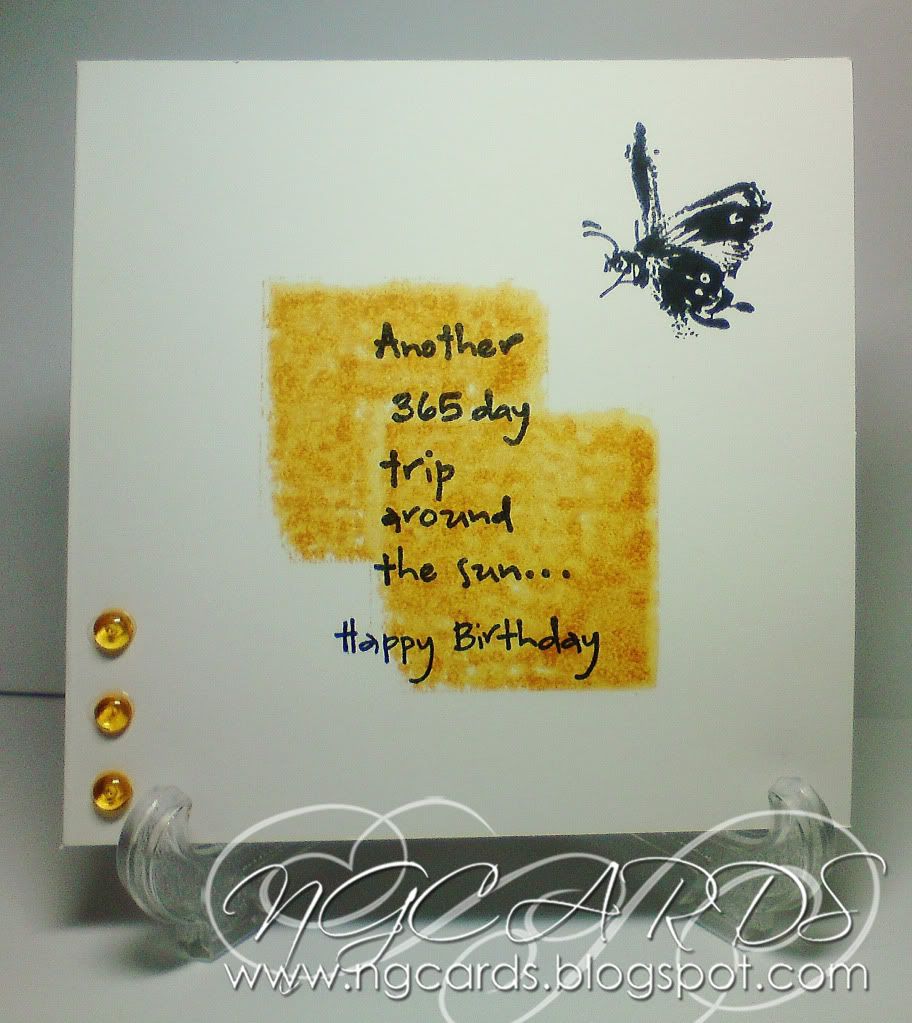 INKS USED:
Distress Ink - Scattered Straw
Archival Ink - Jet Black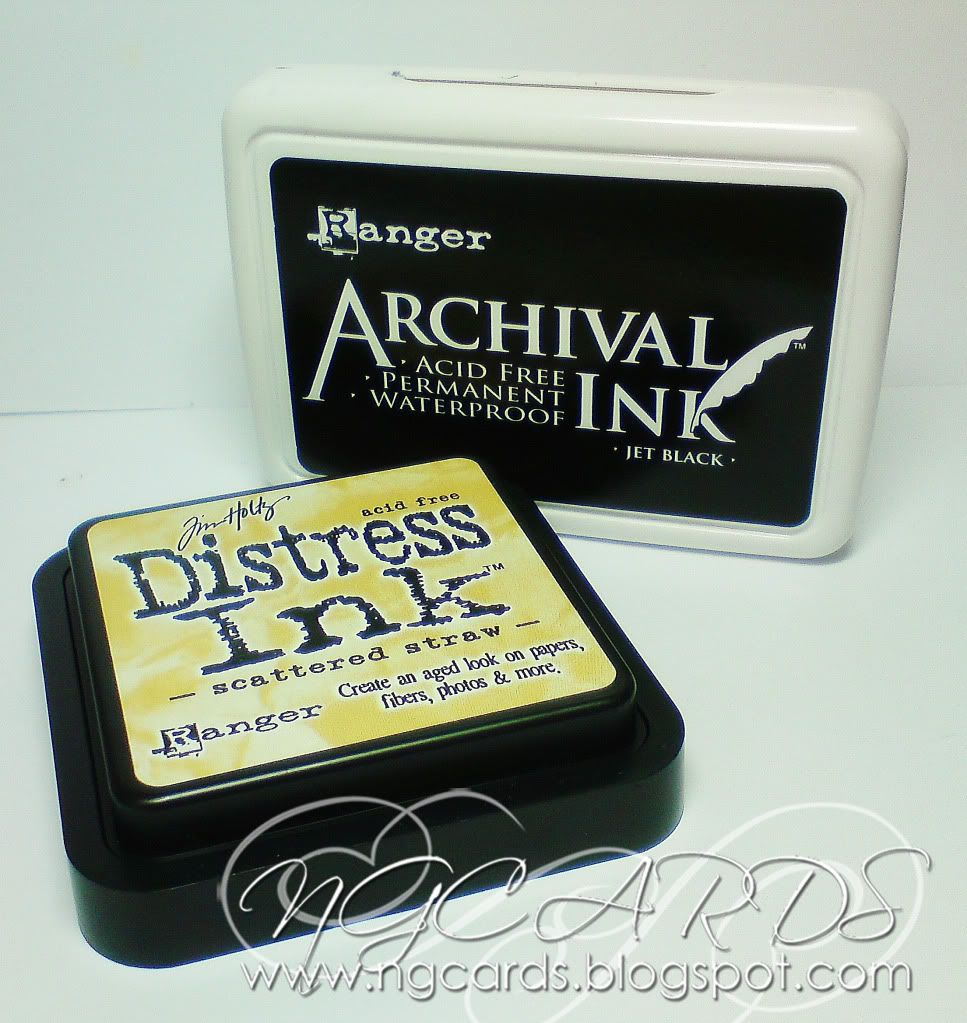 INGREDIENTS -
PB Sentiment ' 365 Days' Stamp & 'Enjoy' T-Set
Dew Drops
As promised now it is time for some candy!
This is to celebrate me getting over 106,000 Hits to my Blog so far and also gaining over 500 Followers!!! Thank you so much as it means a lot to me that people enjoy looking at my creattions :)
The only rules are that you are ALREADY A FOLLOWER as it would just be unfair for the candy to go to someone who isn't seeing it is part of a thank you to you guys ...
Also please can you pop a link to it on your blogs :)
The Candy is open until SUNDAY 3RD JUNE 6pm (GMT TIME).
Just enter with Mr Linky below & I will pick a random winner when it ends which will be revealed the following morning! ...
The candy will also contain a hand-made card from me but I cannot show it yet as I am using it for this Saturday's challenge over at PBSC :)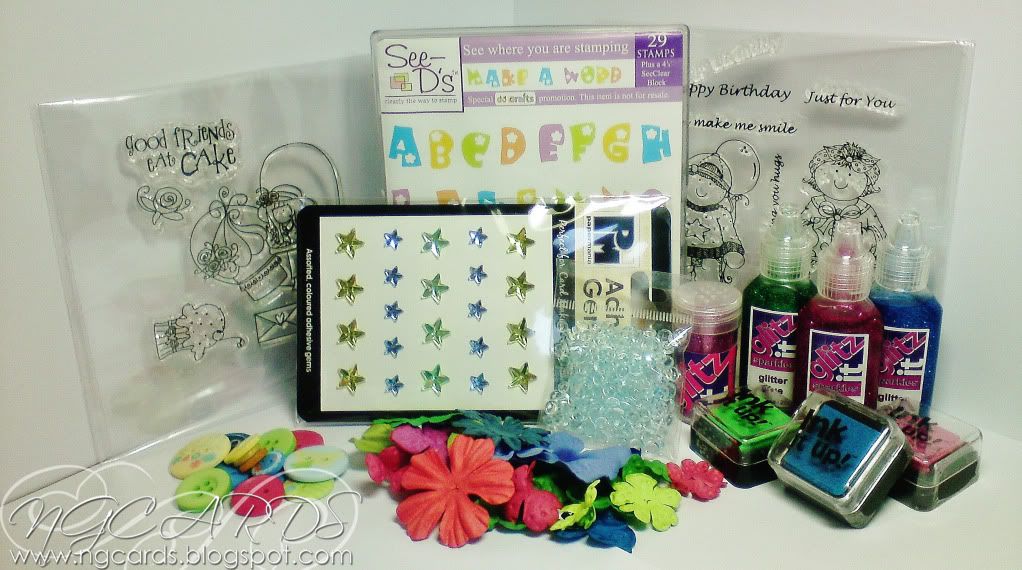 CANDY CONTENTS -
'Molly Blooms' & 'Polkadoodles' Clear Stamp Sets
See-D's Alphabet Stamps
Glitz It Glitter Glues - Green, Pink & Blue
Glitz It Loose Glitter - Pink
Ink It Up! Ink Pads
Selection of Prima Flowers, Adhesive Gems by PM & Various Buttons
Good Luck!
I hope you can pop by tomorrow where I shall be sharing some more tags from my Tim Holtz Class!
HAPPY CRAFTING!
XXX