Good Morning!
I actually can't remember the last time that I made a Magnolia Card ... most of you will know that I used to make them all the time but since getting all inky I have been experimenting with that a lot more! However today it's all different as I treated myself to this gorgeous stamp from the new Christmas collection :)
This week's challenge over at
CHARISMA CARDZ
is a
Sketch
that is designed by me!
I'd like to enter this into the following challenges:
I love the following colours together on Christmas cards - Red, Green, White & Gold
The sentiment says 'candycane wishes and gingerbread hugs' for some reason it's not showing up very well in the photograph!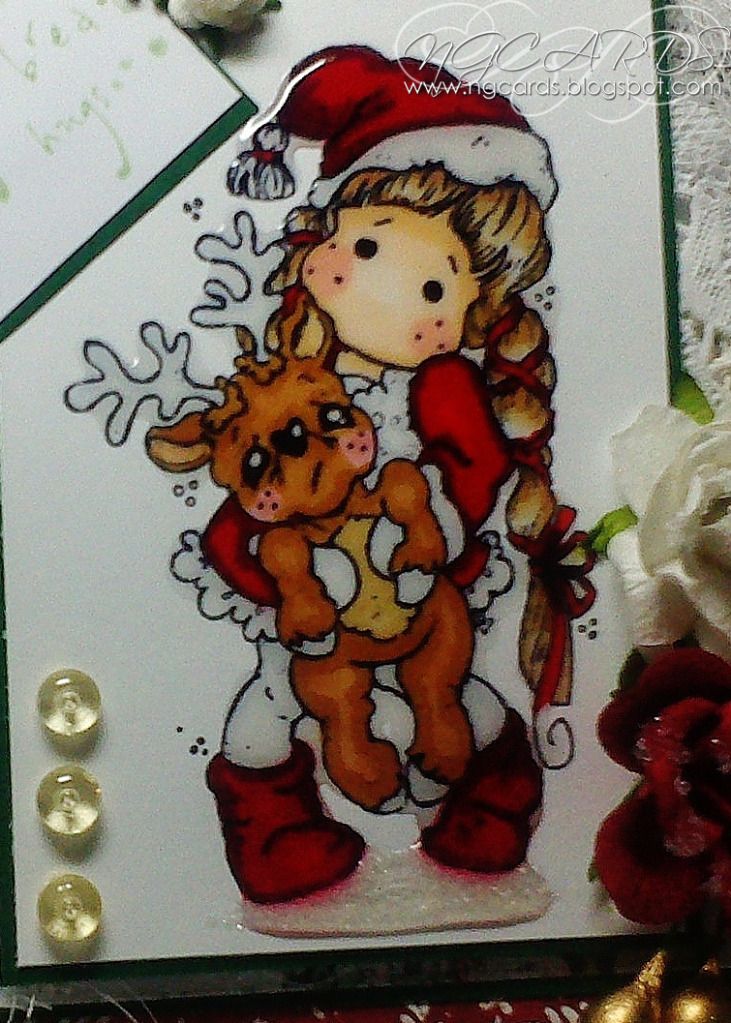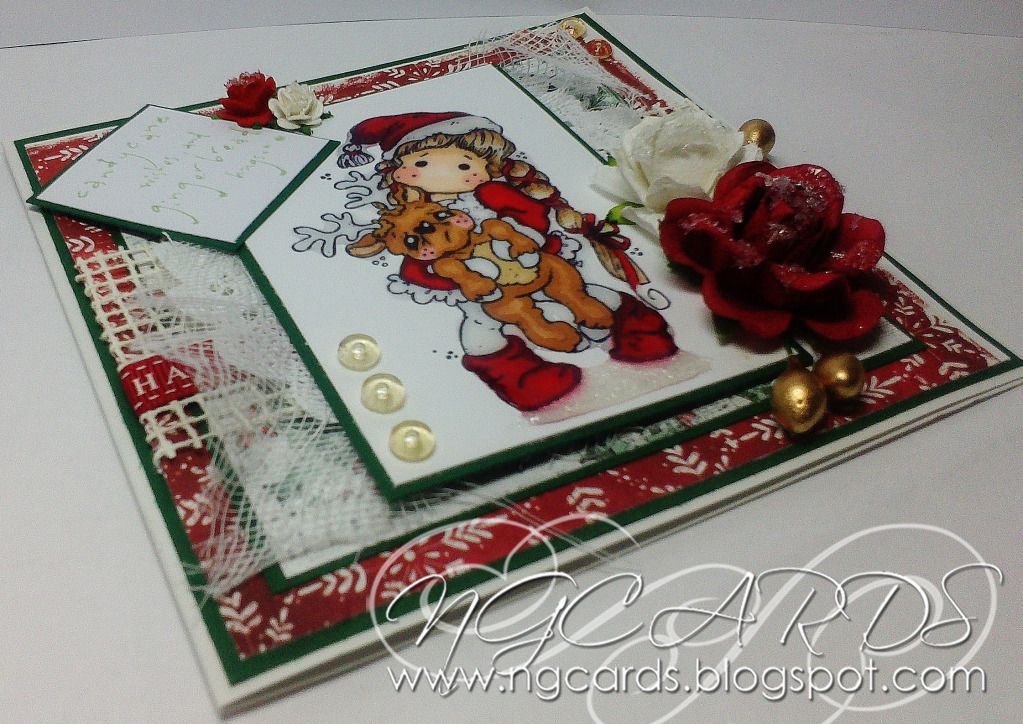 INGREDIENTS -
Magnolia 'Tilda with Rudolf' Stamp & Papers
PB Sentiment
Paper Doily, Flowers & Berries from WOC
Stickles - Frosted Lace
Ivory Mesh, Cheesecloth, Ribbon, Twinklets, Dew Drops & 3D Gloss from my stash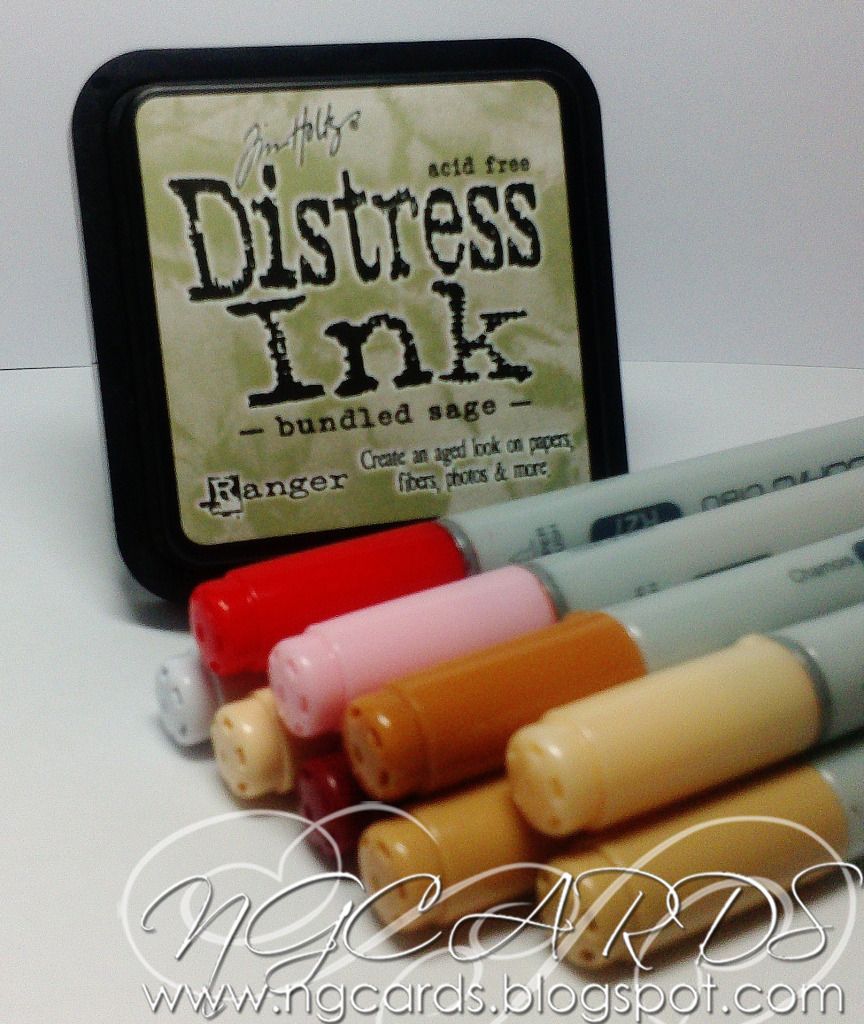 INKS USED -
Distress Ink - Bundled Sage
Copic Ciao Markers - C1, E00, E21, E31, E33, E35, R20, R27 & R59
Thanks for popping by!
HAPPY CRAFTING!
XXX