Good Morning
It's the weekend already and that means I have a new creation to share with you for the
J&C CREATIONS BLOG.
As you will remember on Tuesday I showed you a little Christmas Tree Decoration I had made from the Spellbinders Cut Fold Tuck Die - Round About as we are showcasing those dies this week. Well today I am back with a card that I have made using them :)
If you are unsure of how to use the dies you can find a link to the post
HERE.
I didn't even know myself until last week lol Yet again I apologise for the photo's ... my camera is still not working correctly!
I'd like to enter this into the following challenges: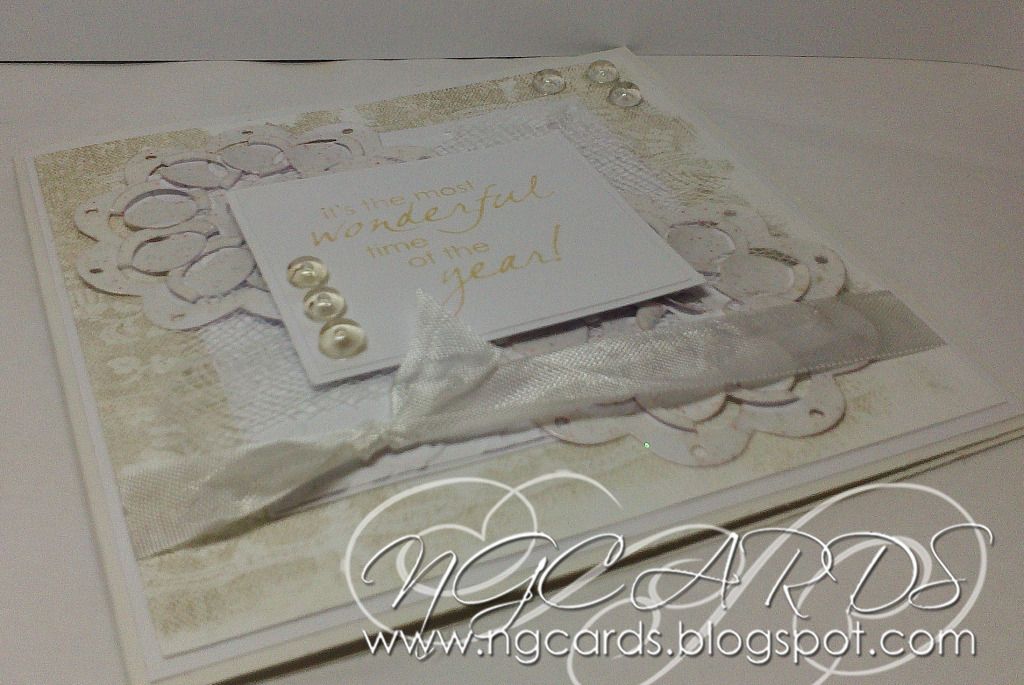 INGREDIENTS -
Spellbinders Cut Fold Tuck Die - Round About
Penny Black Sentiment Stamp - ...the most...
Cuttlebug Script Embossing Folder
Holographic Embossing Powder
White Seam Binding Ribbon
Dew Drops & Cheesecloth
INKS USED -
Distress Ink - Antique Linen
Thanks for popping by & enjoy your weekend!
HAPPY CRAFTING!
NATALIE
XXX