Good Morning!
A short & sweet post from me today but before I start I'd like to say
thank you
to those of you that take time to comment my cards each day. I know I don't always manage to return the favour but I really do appreciate you taking time to do it and they're always a pleasure for me to read what you think of my creations :)
Today's card is for our new challenge at
CHARISMA CARDZ
which is
1 Layer Cards!
Of course I couldn't resist getting my Distress Paints out and involved to create a simple but effective background. However I seem to have been a bit naughty with my card and I haven't exactly fitted them theme! In my enthusiasm I mounted the card onto some black cardstock! Therefore making a 2 layer card! Ooops! So my card doesn't actually fit the challenge lol
I'd like to enter this into the following challenges:
THE PRETTY LITTLE RIBBON SHOP - ANYTHING GOES
CUTE CARD THURSDAY - SIMPLIFY!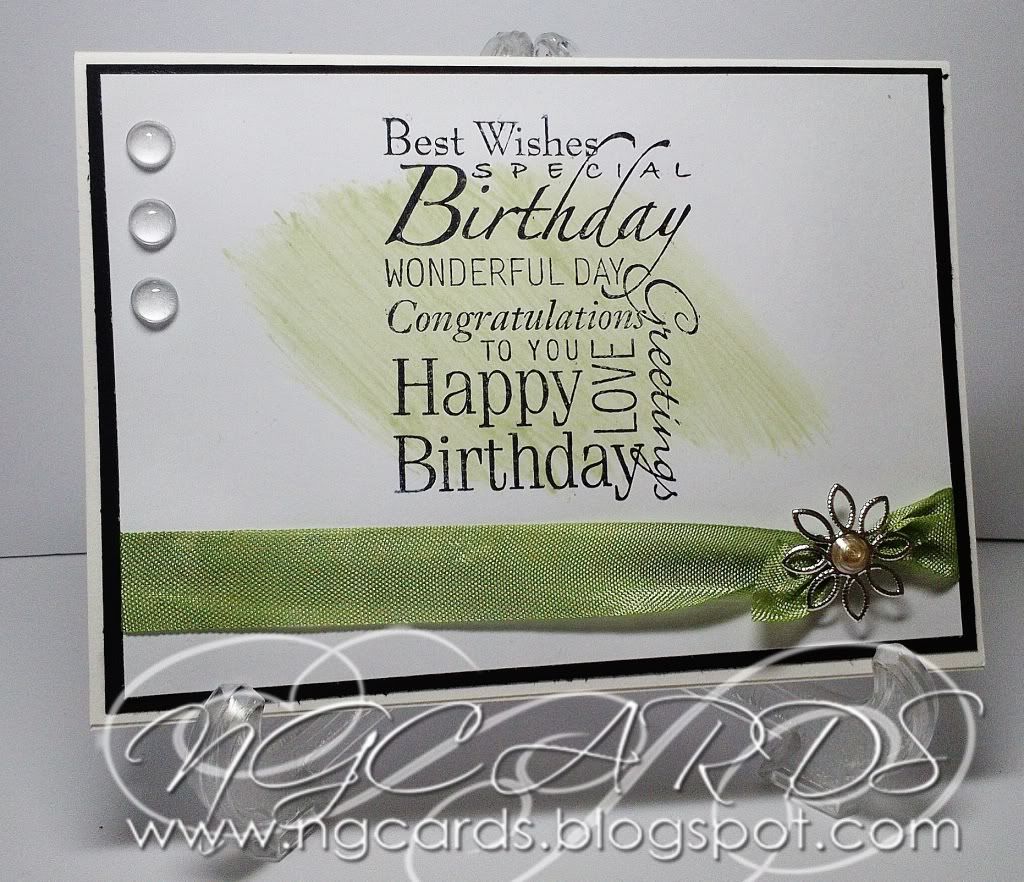 INGREDIENTS -
Hobbyart 'Birthday Celebrations' Stamp Set
Seam Binding Ribbon, Flower Charm & Dew Drops
Liquid Pearls - Platinum Pearl & Ranger Glossy Accents
INKS USED -
Archival Ink - Jet Black
Distress Stain & Paint - Bundled Sage
Thanks for popping by,
HAPPY CRAFTING!
XXX