Good Morning!
Well it's back to work for me tomorrow after having a week off due to my boss going on holiday! Then it's only 3 days until we move into the new house ... can you tell I'm counting down the hours until it happens? lol
Yesterday and today consists of packing seeing I'm at work Wed - Fri so fingers crossed I've managed to get most of it done by tonight!
Today's card is for this week's challenge at
PAPERTAKE WEEKLY
of
Buttons & Bling!
I received the gorgeous little buttons from a fellow crafter a couple of years ago and have actually had them hidden away in a pot ever since! Today's challenge was the perfect chance to finally play with them and I think they go perfectly with the card. Of course my 'bling' part is the glitter that I always add to the largest flower on my card :)
I'd like to enter this into the following challenges:
BUNNY ZOES CRAFTS - FLOWERS & PEARLS
CUTE CARD THURSDAY - AN EYE FOR DETAIL
SKETCH SATURDAY - SKETCH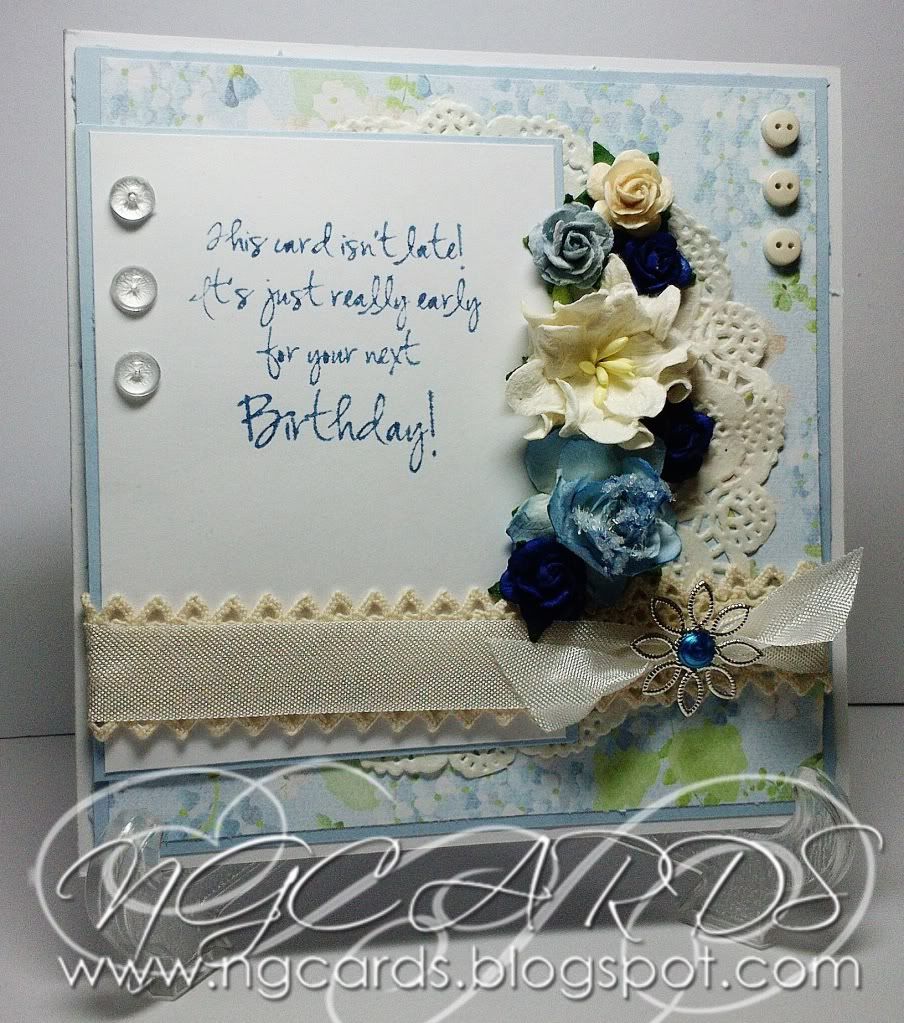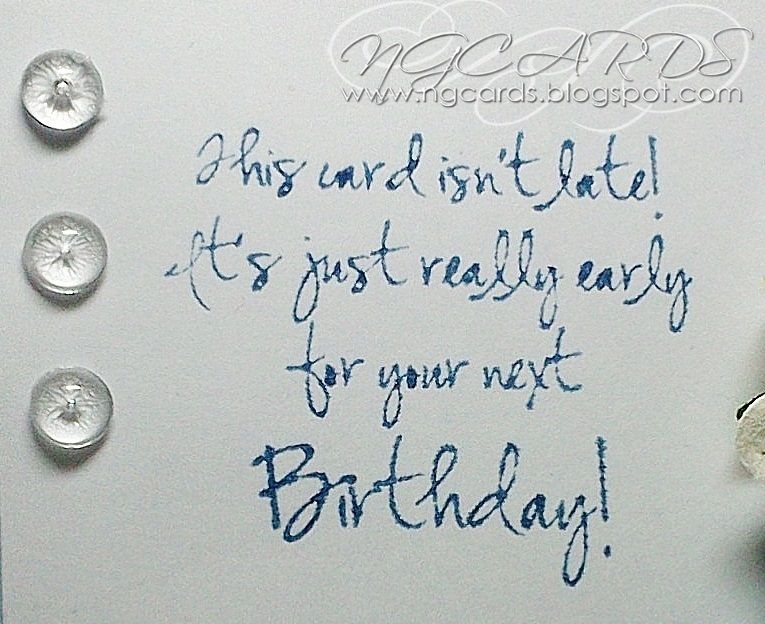 INGREDIENTS -
Penny Black Sentiment Stamp
LOTV Nitwits Papers
Flowers from WOC
Paper Mania Lace, Paper Doily, Seam Binding Ribbon, Flower Charm,
Buttons, Dew Drops & Glitter
Liquid Pearls - Ocean Blue & Ranger Glossy Accents
INKS USED -
Distress Ink - Faded Jeans
Thanks for popping by!
HAPPY CRAFTING!
XXX