Good Morning!
Today is going to be a long day for me, I'm moving into my new House!!!
Thank you for all the good luck wishes, I managed to get everything packed up on Tuesday before I went back to work. Unfortunately my internet won't be back on until Monday so I won't be able to share any photo's until after then :(
Don't worry though I made sure I got all my crafting done for the next week last weekend so I have plenty still to share with you! Starting off with this ...
On Monday I shared a quick and easy Shaker Card for the
J&C CREATIONS BLOG
with you and now I am back with a
Shaker Tag
! I have also used the gorgeous new Distress Paints as I can't get enough of them! lol
To start off you will need a blank Manilla Tag and of course some Distress Paints! Swipe the paints over the top and then spritz liberally with water! Heat with a Heat Gun whilst the paint runs to create a great marbled background effect. Once dry ink up a background stamp with Distress Paint and stamp in the higher left area of the tag.
Next ink up your favourite floral stamp with Archival Ink and stamp in the centre.
Ink the edges of the tag with Distress Ink.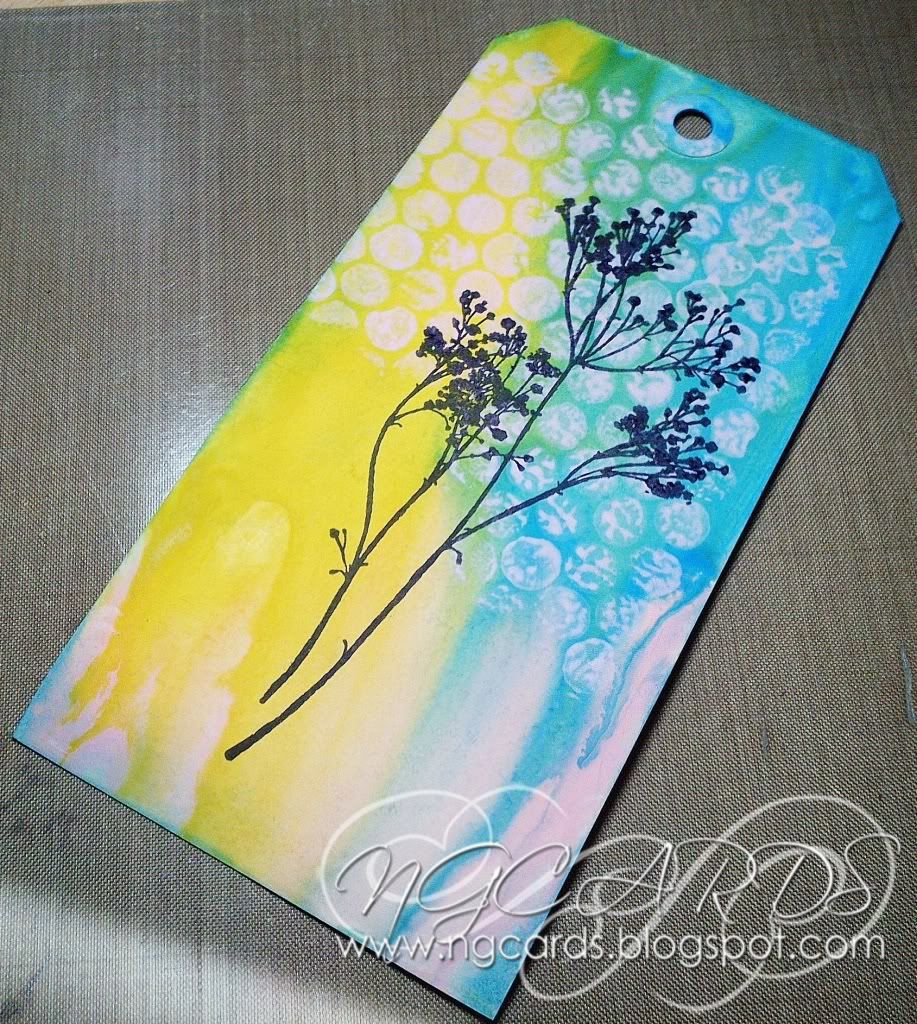 To create the Shaker part stamp your chosen sentiment onto some cardstock and pour some Glitter over the top. Using a shaker dome place it over the top and stick down. Trim around the edges with some scissors.
Next using some Nestabilities cut out a border for your sentiment from some coloured card and stick over the top of the shaker using Glossy Accents.
Stick the sentiment in the lower left corner of your tag again using Glossy Accents.
Finish the tag by dying some Seam Binding Ribbon with Distress Stain and threading through the top.
Embellish with some Charms, Jump Rings & a Wire Pin. Don't forget to embellish the tag with some Flowers, adding glitter to the largest and some Dew Drops to the main tag!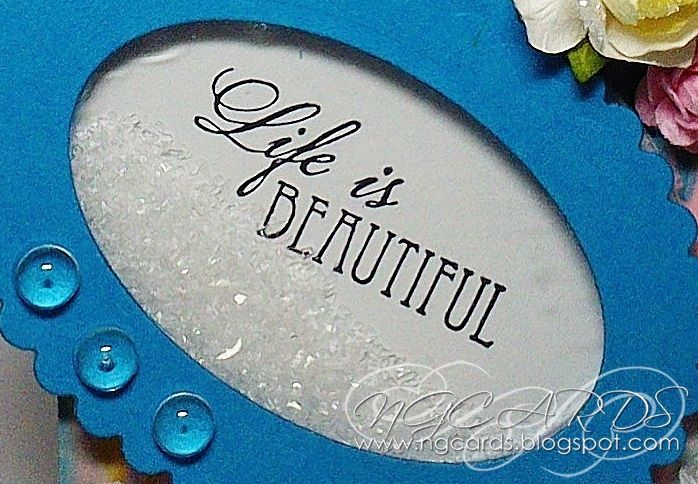 INGREDIENTS -
Tim Holtz 'Dried Flowers' Stamp
'Bubblewrap' Stamp
PB Stamp Sentiemnt
Adhesive Shaker Dome
Classic & Scalloped Oval nestabilities
Tim Holtz Idea-ology - Token, Wire Pin & Jump Rings
Heart & Star Charms from J&C Creations
Seam Binding Ribbon, Flowers, Dew Drops & Glitter
Ranger Glossy Accents
INKS USED -
Archival Ink - Jet Black
Distress Stain - Spun Sugar
Distress Ink - Salty Ocean
Distress Paint - Mustard Seed, Salty Ocean & Spun Sugar
Thanks for popping by,
HAPPY CRAFTING!
XXX