I have been wanting to show you this next picture ever since Monday but seeing this issue of Craft Stamper wasn't released until today (I found out that subscribers get their copies a few days earlier when mine landed on Monday lol) I decided to wait! I submitted a card a good few months ago for their 'Over to You' Feature and it has been published in the August Issue! Of course I'm not 100% happy with the card (mine is on the left) because I can see a few flaws but I do hope you all like it, you can also see the stamp I get as a prize in the top right corner ....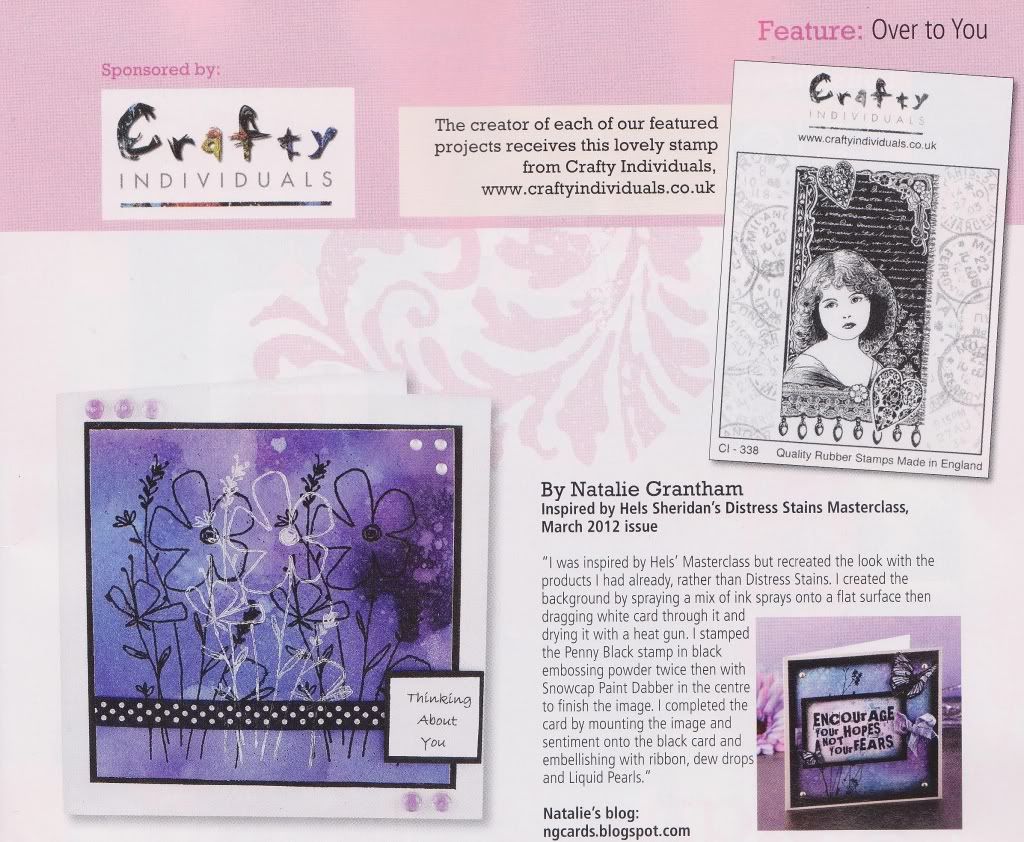 Even better is that I also submitted one of my Magnolia Cards for this Feature which has ALSO been accepted and will be printed later in the year around November time!!!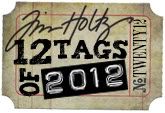 Before you ask yes I did originally try the technique with Alcohol inks and the Red & Blue Colour Scheme but after 5 or 6 failed attempts in a row to create a result using the effect that I actually liked I decided to do it a little differently! Instead of blowing alcohol ink across gloss paper I sprayed some Perfect Pearls mixed with Re-Inkers to get a similar result! I think the colours used are my fave Distress Inks as I tend to steer towards them quite a lot!
I'd like to enter this into the following challenges: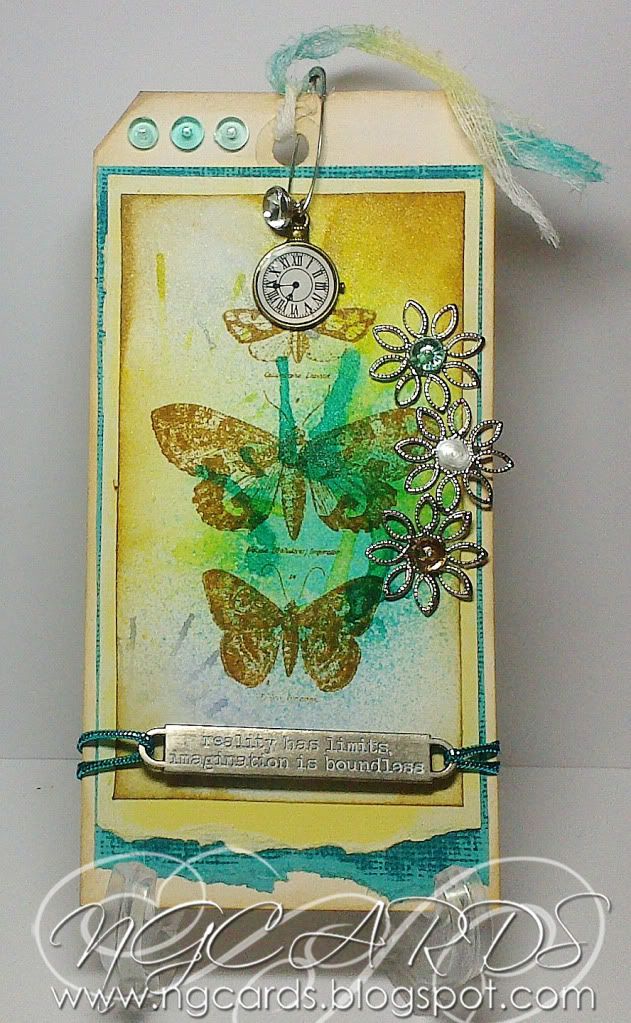 These metal flowers are usually bare but I have added Dew Drops and Liquid Pearls to them to give them a little more sparkle!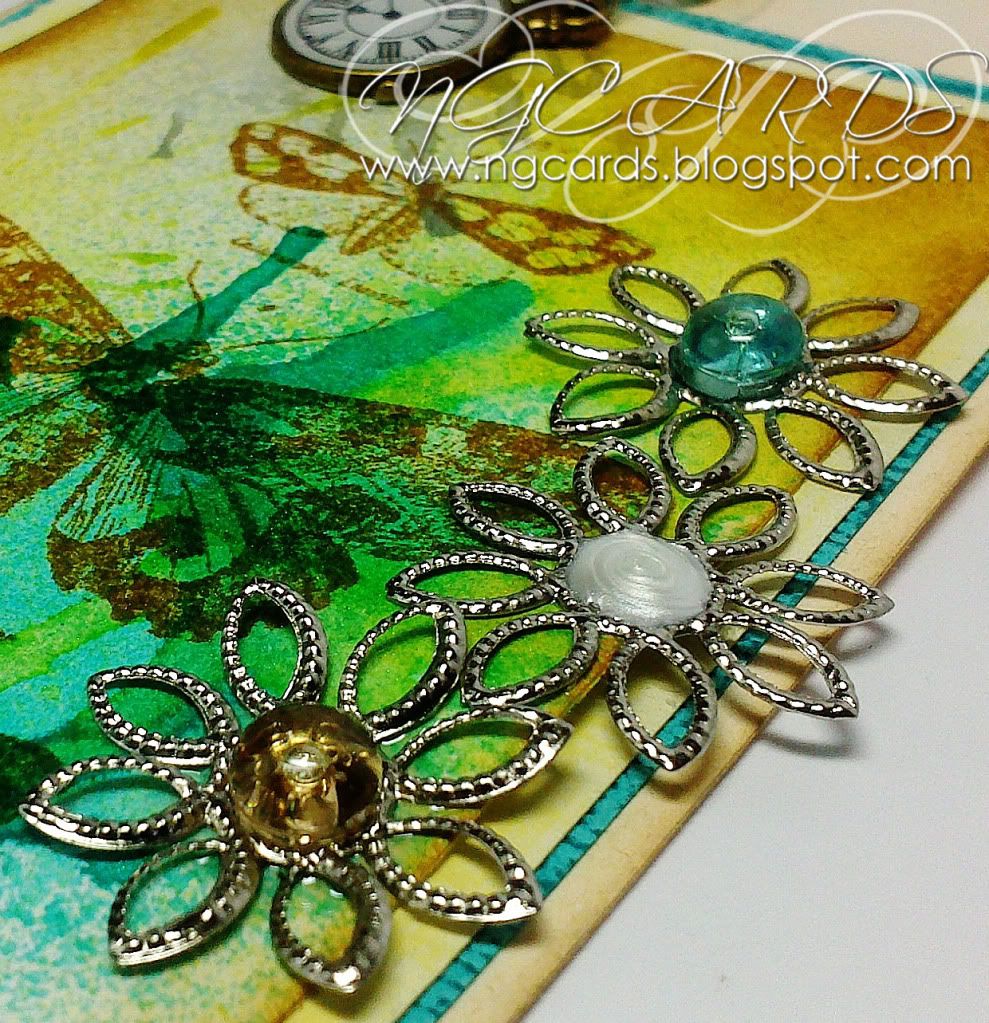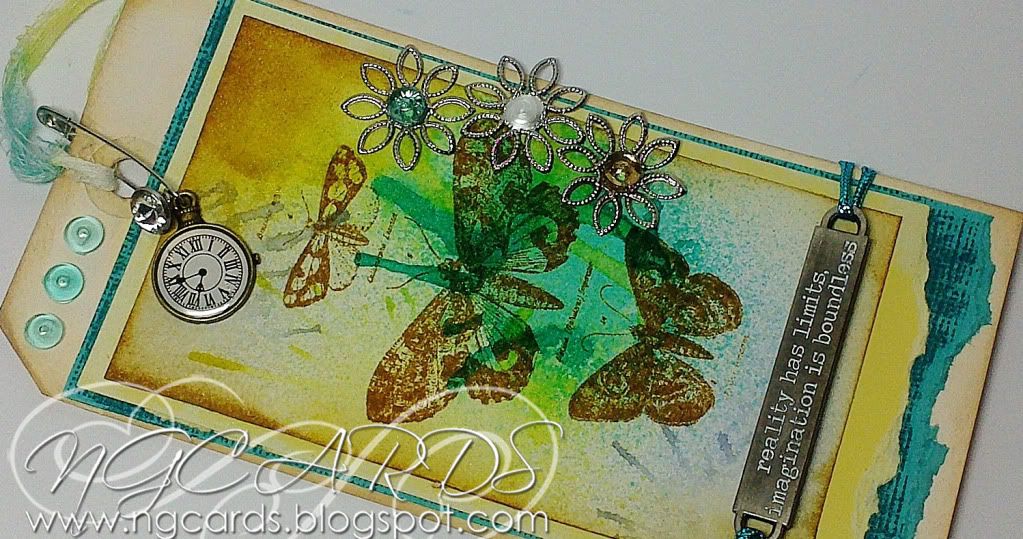 INGREDIENTS -
Tim Holtz 'Papillons' Stamp Set
Tim Holtz Word Bands & Sanding Block
Clock Charm from J&C Creations
Liquid Pearls - White Opal
Metal Flowers, Dew Drops, Safety Pin, Cheesecloth & Ribbon from my stash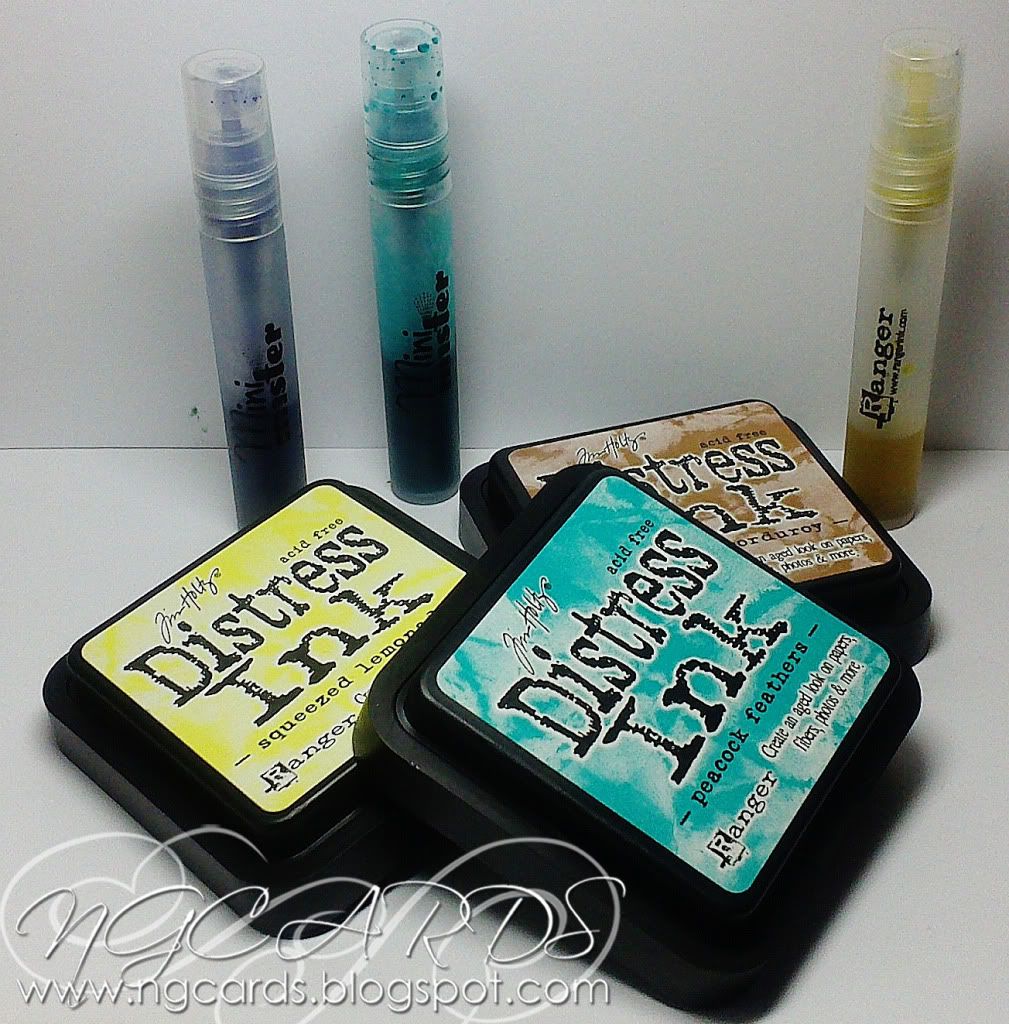 INKS USED -
Distress Inks - Squeezed Lemonade, Peacock Feathers & Brushed Corduroy
Distress Re-Inkers - Squeezed Lemonade, Peacock Feathers & Shaded Lilac
Lastly have you seen the new products Tim has been sharing recently on his blog ??? They all look fantastic and I can't wait to get my hands on one of these dies ...
Join me tomorrow when I will be revealing some BIG news about PBSC!
HAPPY CRAFTING!
XXX