Now you would of had a card bright and early at 9 this morning, as I had typed it all up and hit publish ... only to realise that it wasn't due to be shared for another fortnight!!! eeek!!! lol So after quickly deleting it (even though I bet a few of you may have had a sneak peek lol) I had to get started on something else to share! lol Obviously waking up early this morning thinking today would be organised didn't exactly go to plan! Good job I am a natural blond and I can use 'blonde moment' as my excuse .....
Before the card though I just had to share this photo of Millie I snapped earlier of her laying on my bed ....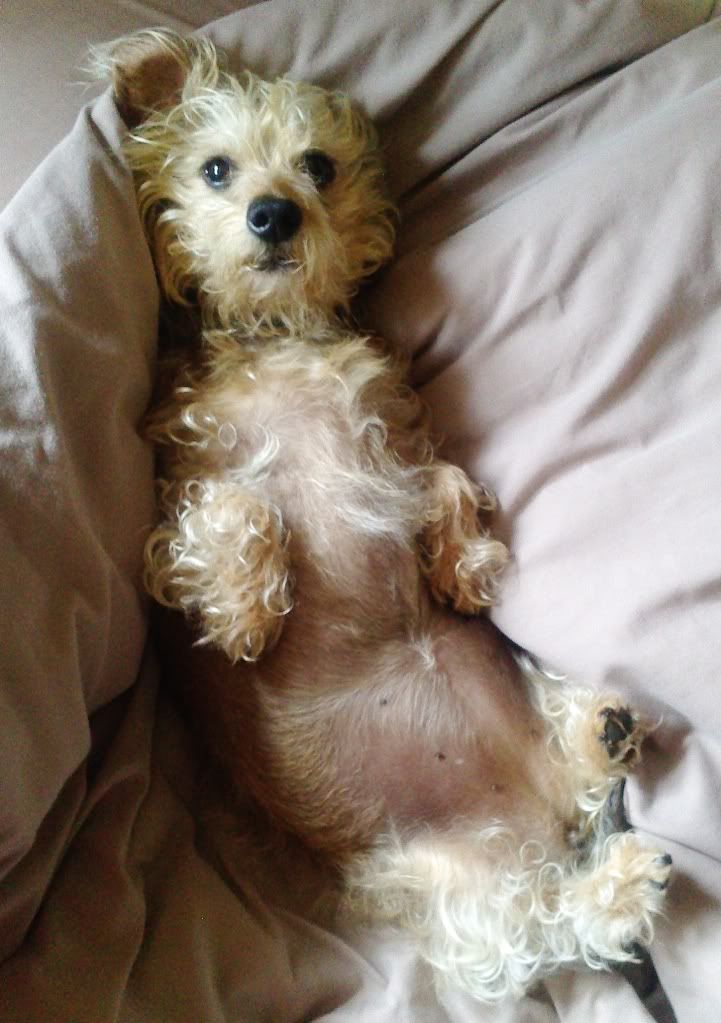 I have coloured my image in with Distress Inks again :)
I'd like to enter today's card into the following challenges: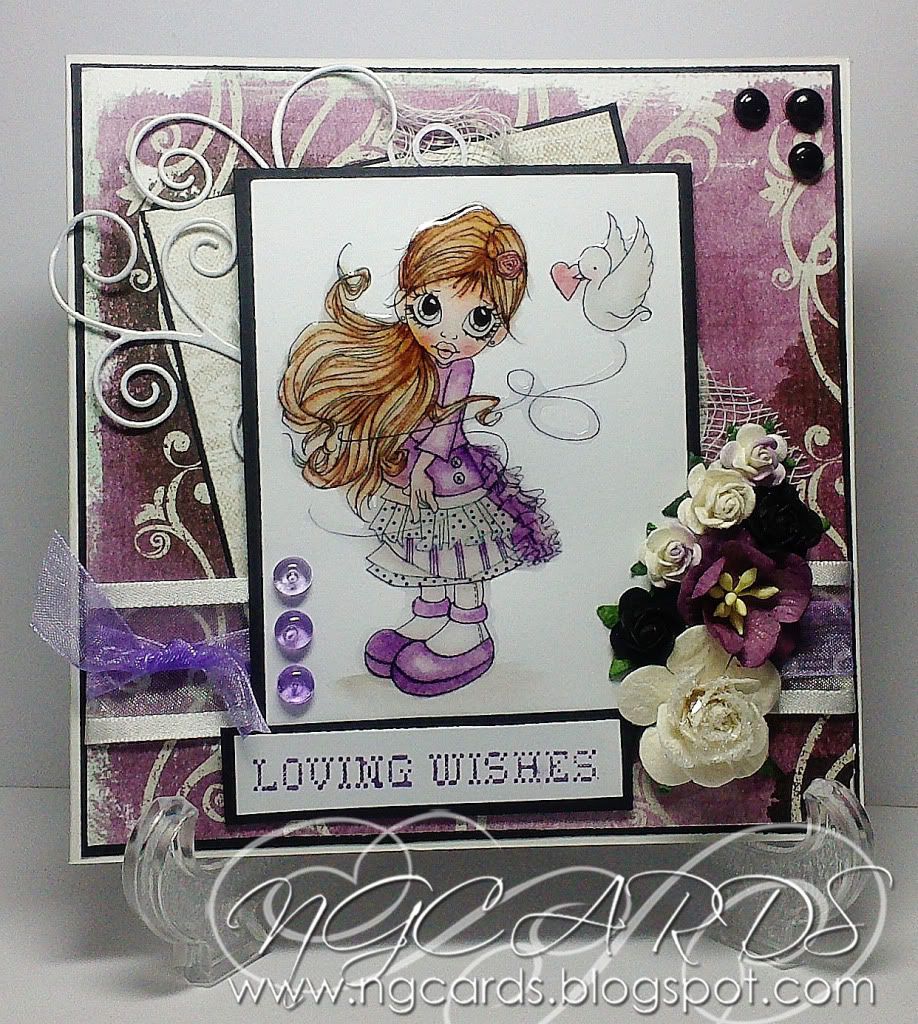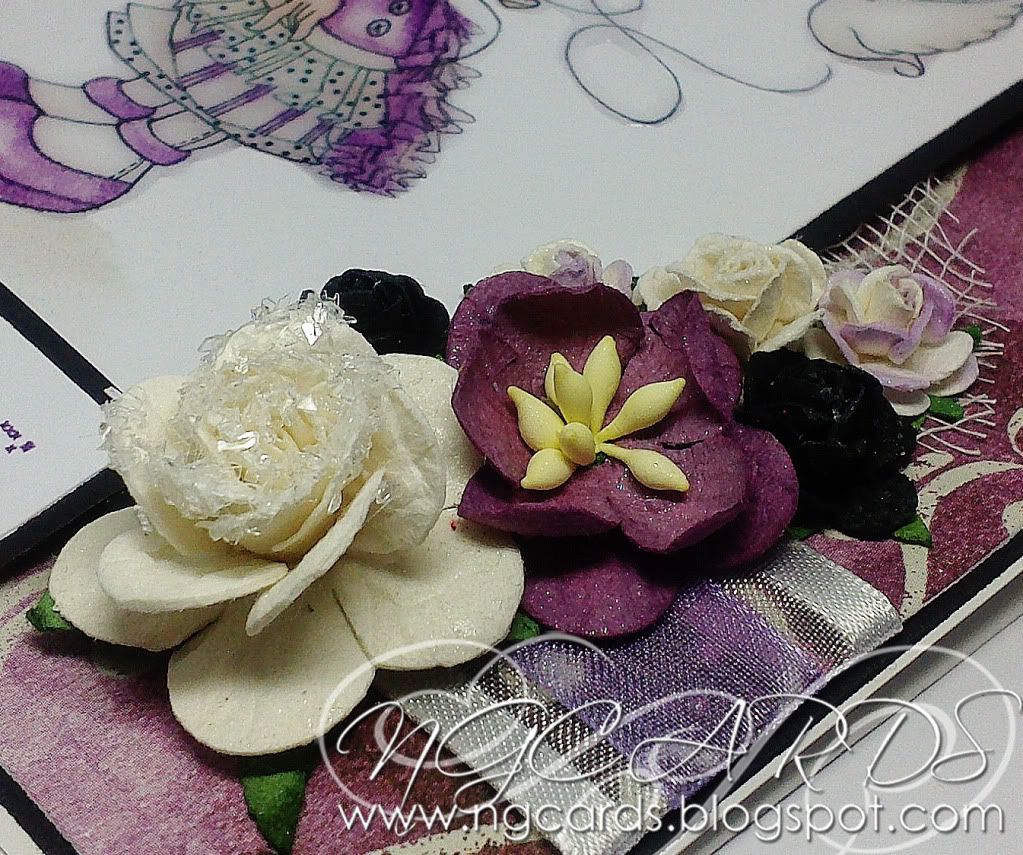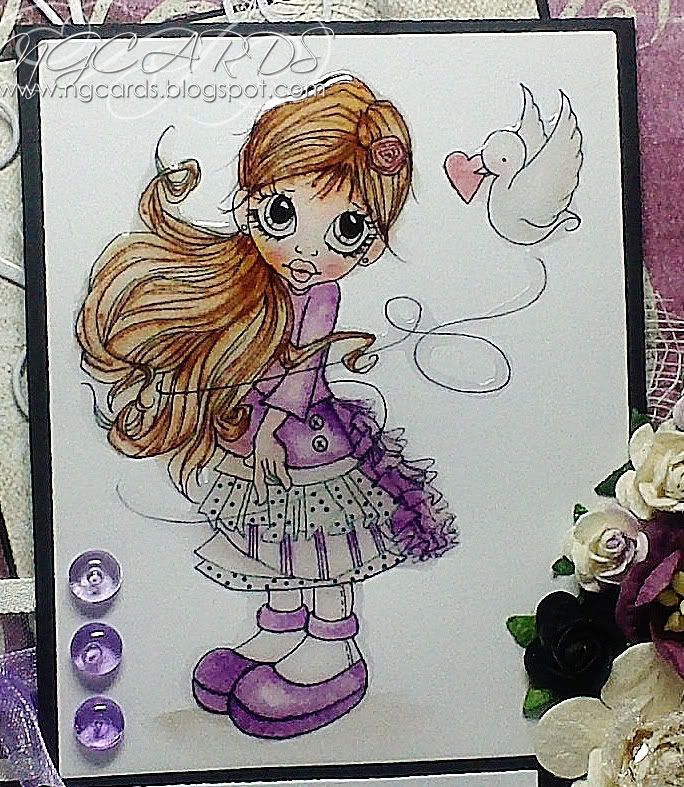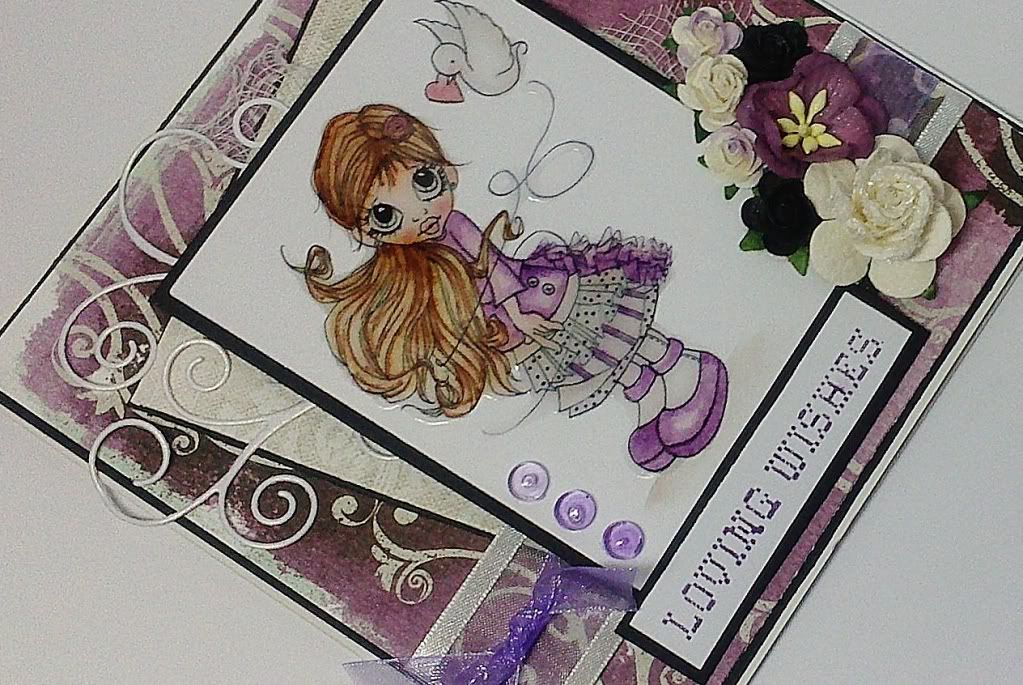 INGREDIENTS -
Saturated Canary Digi Image 'Canary Love'
Cheesecloth, Ribbon, Die-Cut, Twinklets, Dew Drops & 3D Gloss from my stash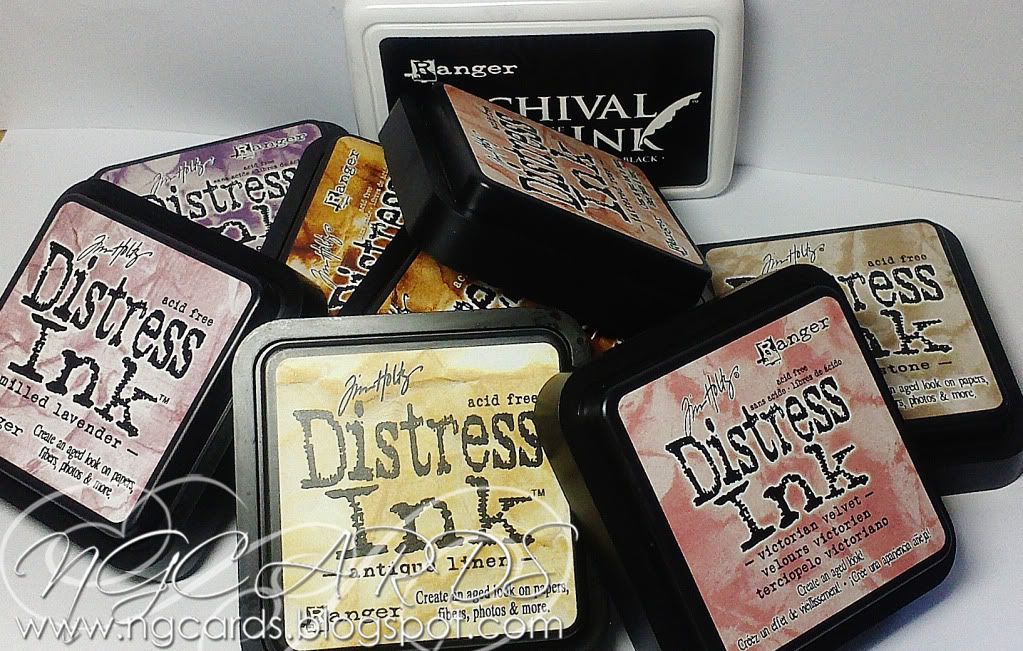 INKS USED -
Distress Ink - Tattered Rose, Victorian Velvet, Antique Linen, Vintage Photo & Walnut Stain,
Milled Lavender, Dusty Concord & Pumice Stone
Enjoy the rest of your Weekend, thanks for popping by!
HAPPY CRAFTING!
XXX