Woohoo I have had another project of mine chosen in the Top 3 over the weekend, this time over at the Sir Stampalot challenge! They chose my Penny Black Tag that I made recently which was lovely to see ...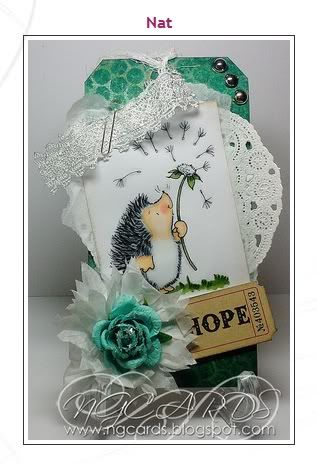 I really must be on a roll with Christmas Cards at the moment as I seem to be making quite a few recently, Let's hope I can keep it up though as we all know how tricky it is having to rush to make them at last minute!
This Christmas Card is the 3rd Project that I have made for J&C CREATIONS!
I actually bought this gorgeous stamp off a fellow crafter the other week, I'd had my eye on it for a while but never got around to buying it ... until now lol
This card isn't on the main blog so I have been a bit cheeky posting it today but I wanted to include it into the challenge below before it ended lol I shall let you know as soon it's posted over there!
I have used Distress Stickles - Rock Candy all over the main image as when it is heated up it creates a gorgeous sugary glitter effect which looks great when it shimmers in the light!
There is also Silver Pearl Embossing Powder over the embossed background paper to give extra shimmer.
There is also even more sparkle, yes more sparkle! lol on the snowflakes where this time I have used frosted lace Stickles on two of the snowflakes and created the other snowflake from cutting a snowflake from acetate, covering it in PVA Glue & topping with Twinklets Diamond Dust Glitter.
I'd like to enter this into the following challenges: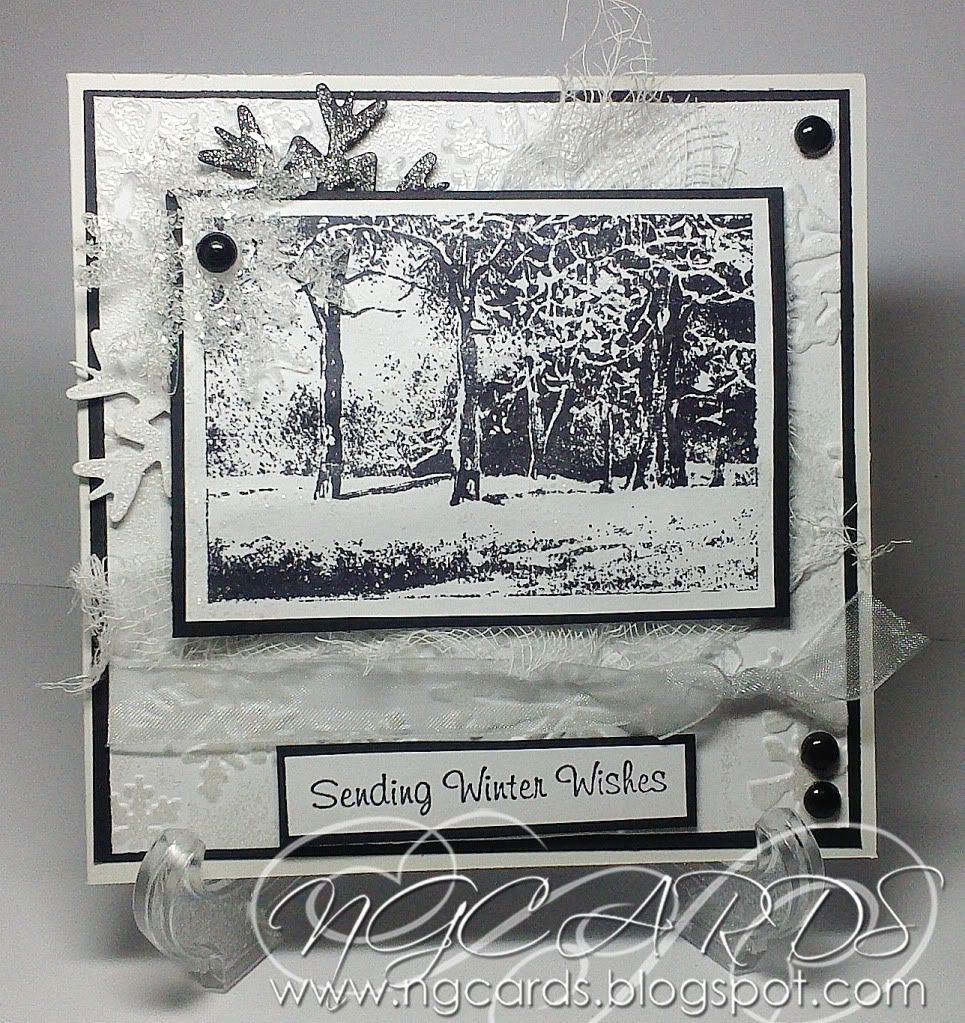 I tried to get a picture of the sparkle all over the image but it didn't photograph very well. Trust me though there is plenty of sparkle! lol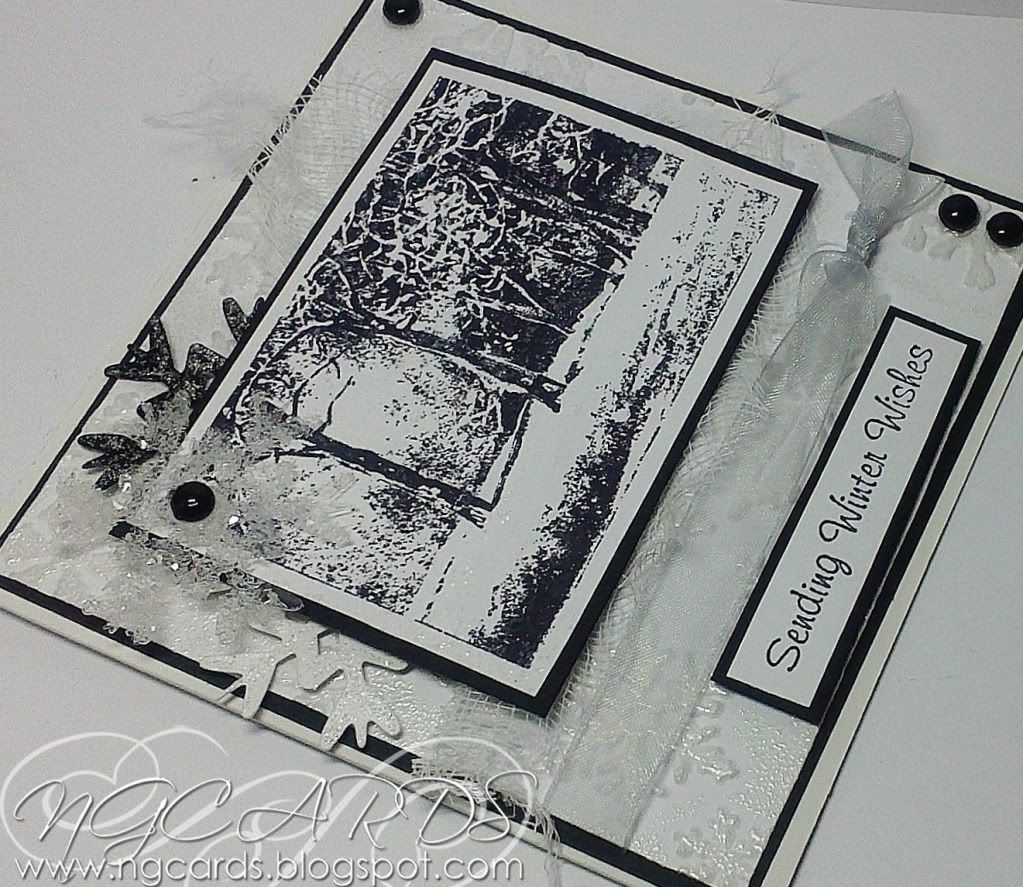 INGREDIENTS -
'Snowy Park' 3231K Penny Black Stamp
Sentiment Stamp from Funkykits
Tim Holtz Texture Fades 'Snow Flurries & Snowman'
Sizzix Originals Snowflakes Die
Silver Pearl Embossing Powder
Distress Stickles - Rock Candy
Twinklets Diamond Dust Glitter
Silver Pearl Embossing Powder
Cheesecloth, Ribbon, Acetate, Twinklets & Black Dew Drops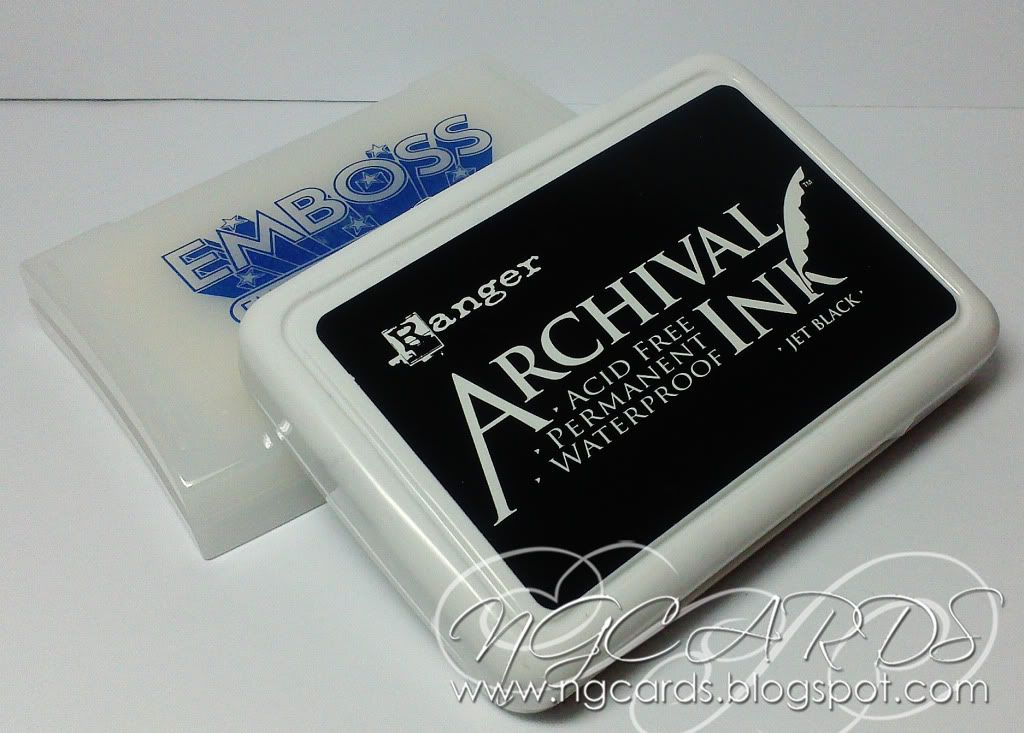 INKS USED -
Thanks for popping by!
HAPPY CRAFTING!
XXX