Good Morning!
Today's post is in fact different to what I had initially intended to share with you all today, due to Mr Postman not delivering everything that he was meant to do :(
However here is what he DID manage to deliver if you fancy a peek, I didn't even know you could get these Markers in packs until I came across some on ebay! The gorgeous stamps I actually managed to buy off a fellow crafter who was selling them, so of course I snapped them up and obviously every crafter needs some more blank tags to craft on!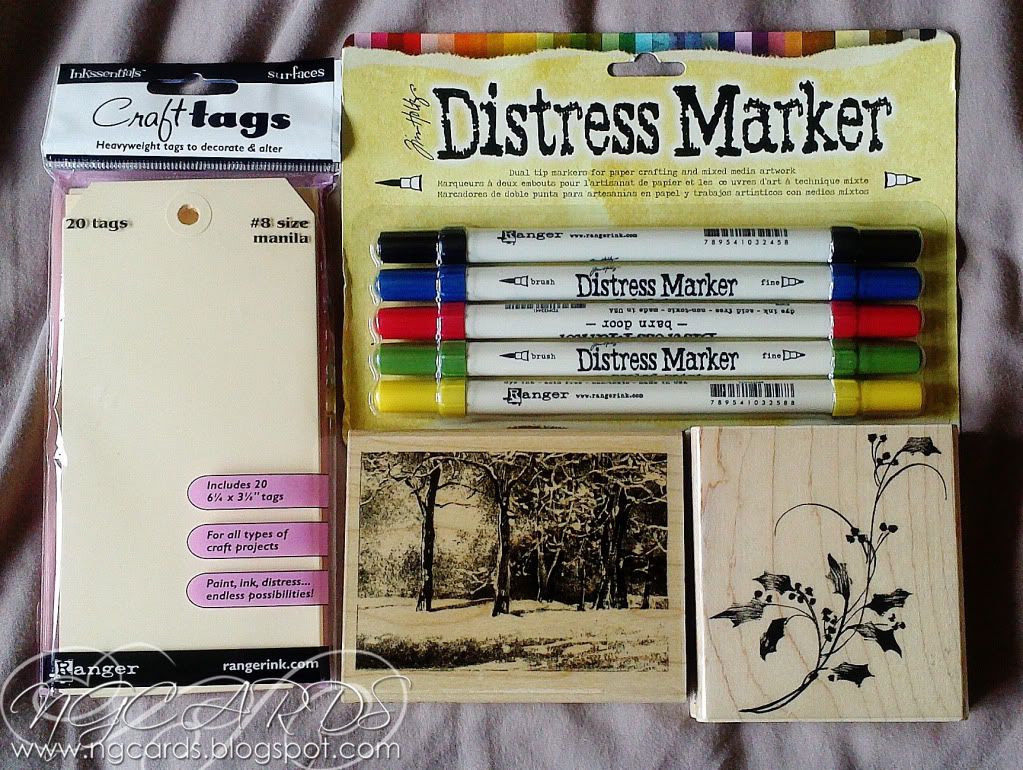 However seeing he didn't bring everything it did give me the chance to test run some Distress Markers with Mr Tim Holtz's Creative Chemistry Class! I hadn't had the chance to complete Day 6 as I didn't have any of the markers ... until now!
DISTRESS MARKERS - DAY 6
BLENDING WITH MARKERS
STAMPING WITH MARKERS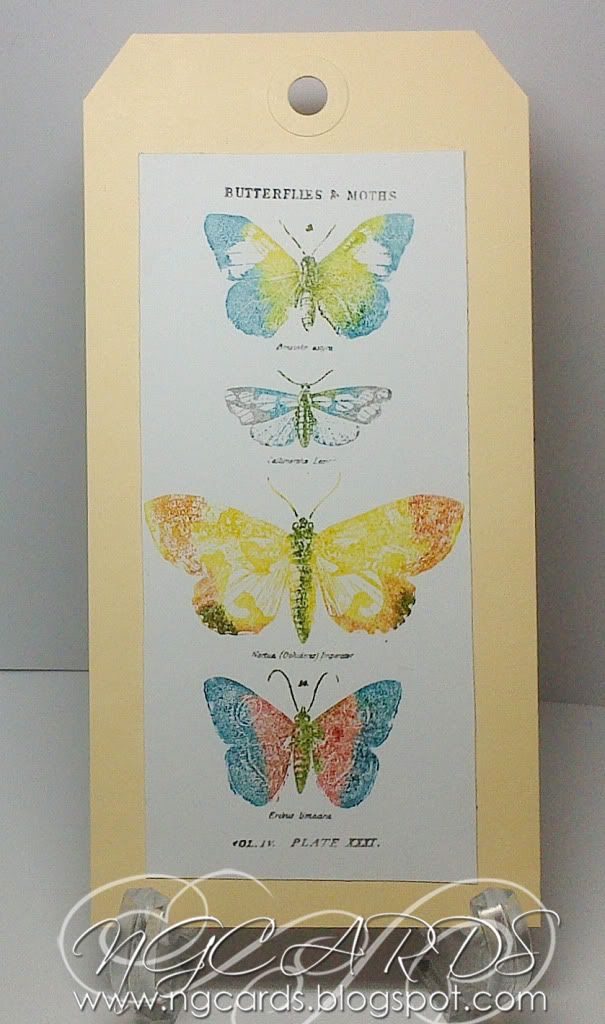 INGREDIENTS -
Tim Holtz 'Papillon' Stamp Set
Butterfly Stamp by Stamps Away
INKS USED WERE FROM THE 'COUNTRY FAIR' SET IN THE PHOTO ABOVE -
Black Soot, Faded Jeans, Barn Door, Peeled Paint & Mustard Seed
Before I go I spotted this yesterday which was a wonderful suprise!
Enjoy the rest of your weekend, I shall be back tomorrow!
HAPPY CRAFTING!
XXX