I hope you are all enjoying your weekends so far! I am back today with a thank you, a card and a little giveaway! First up is a Thank you for the Ribbon Girls Challenge Blog who have picked me for their top 3 in the latest Card Challenge with Wednesday's Creative Inspirations Card! Woopeee! Thank you so much girlies :)
Today's card is something I had made as I wanted to make something for the latest Simon Says Stamp Challenge! I have had this gorgeous Strawberry Stamp for ages (it came with an old issue of Craft Stamper) and thought it would fit the challenge perfectly! I have used my Distress Markers to colour them in.
I'd like to enter this into the following challenges: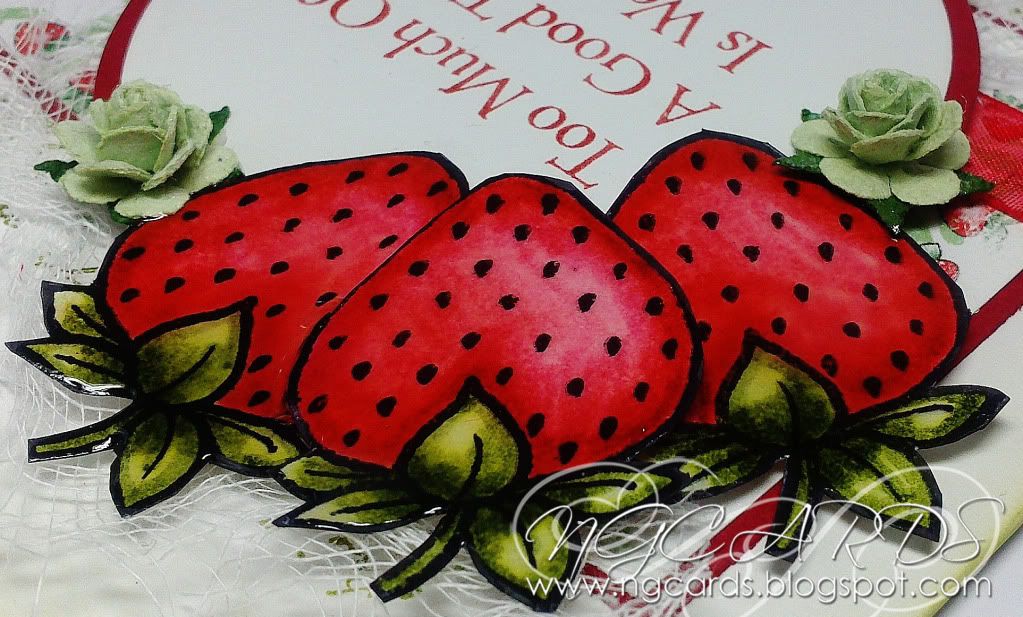 As you can see in this photo the light is reflecting off the gloss on the strawberries! I added it to make them look extra juicy!
INGREDIENTS -
PB 'Letter Background' Stamp
Strawberry Stamp from an old issue of Craft Stamper
Cheesecloth, Ribbon & 3D Gloss from my stash
INKS USED -
Distress Ink - Fired Brick & Peeled Paint
Distress Markers - Barn Door, Peeled Paint & Black Soot
Last up is a Giveaway! You may remember that I was featured in the latest issue of Craft Stamper :) Well I have an extra copy of this month's mag to give away seeing I am a subscriber and they sent me another copy seeing I was featured! So I have a spare!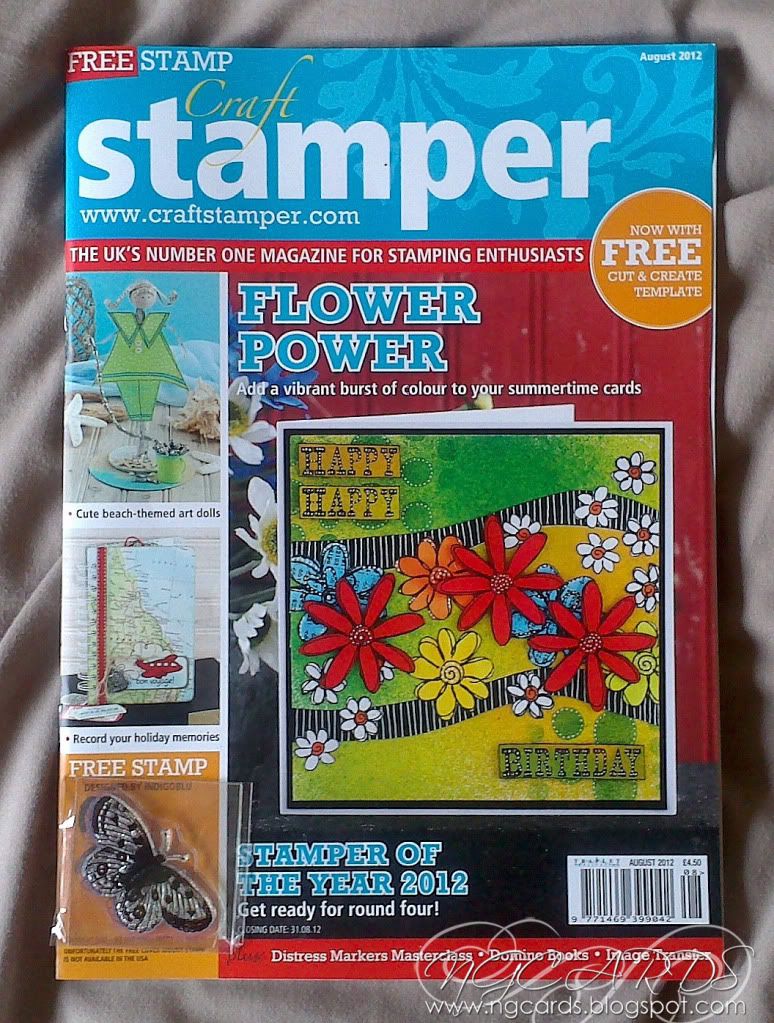 If you would like the chance to get your hands on it then simply enter your name in the linky below and I shall send it overseas too :) Be quick though you only have until MIDNIGHT TONIGHT to enter!
You can still enter if you don't have a blog, just link to your online gallery e.g. DOCRAFTS Gallery instead!
HAPPY CRAFTING!
XXX