Good Morning!
This is going to be another short & sweet post I'm afraid! But can I just say thank you for all the lovely comments recently on my posts, I am doing my best to return the favour and they are a pleasure to read every time I pop by for a look :)
Before I get onto what I have to share today I thought I'd share a peek at what arrived yesterday ...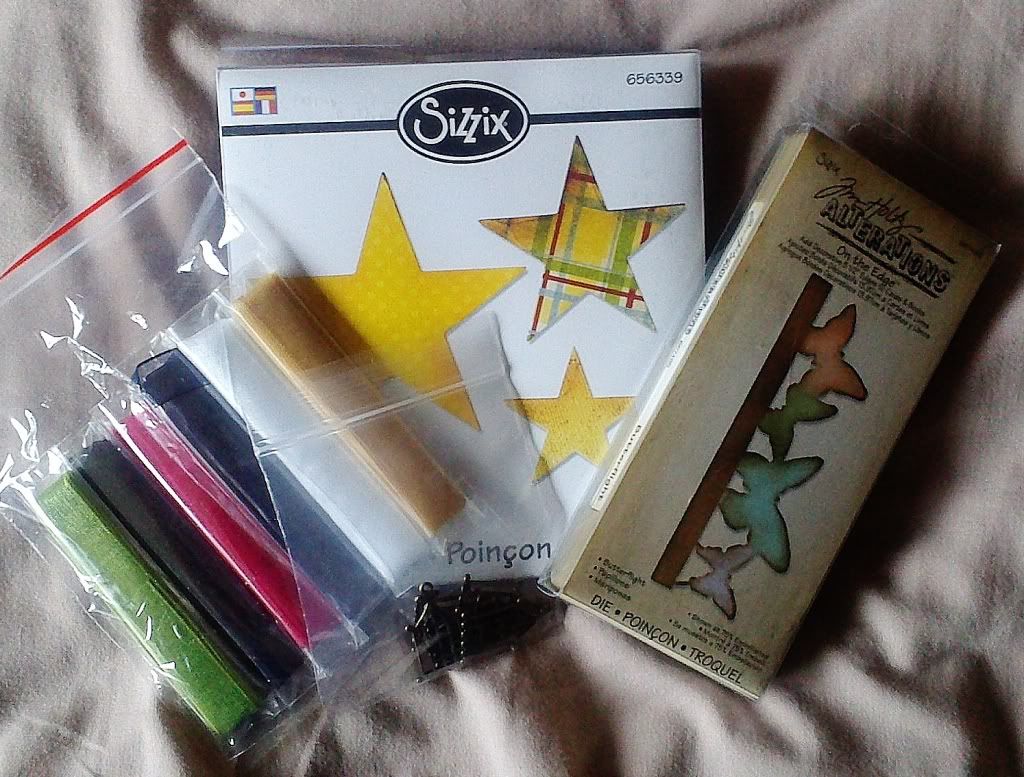 I really need to stop splurging on crafty items as I don't really have the pennies! lol
Okay today I'm sharing what I have made for our new challenge at
CREATIVE INSPIRATIONS
which is
Altered Art / Anything But A Card
and I have opted to decorate this glass jar that has been sitting empty for a while under my bed! Incase you wondered I have filled the jar up with red & clear glass stones to match the colour scheme in my room.
I'd like to enter this into the following challenges: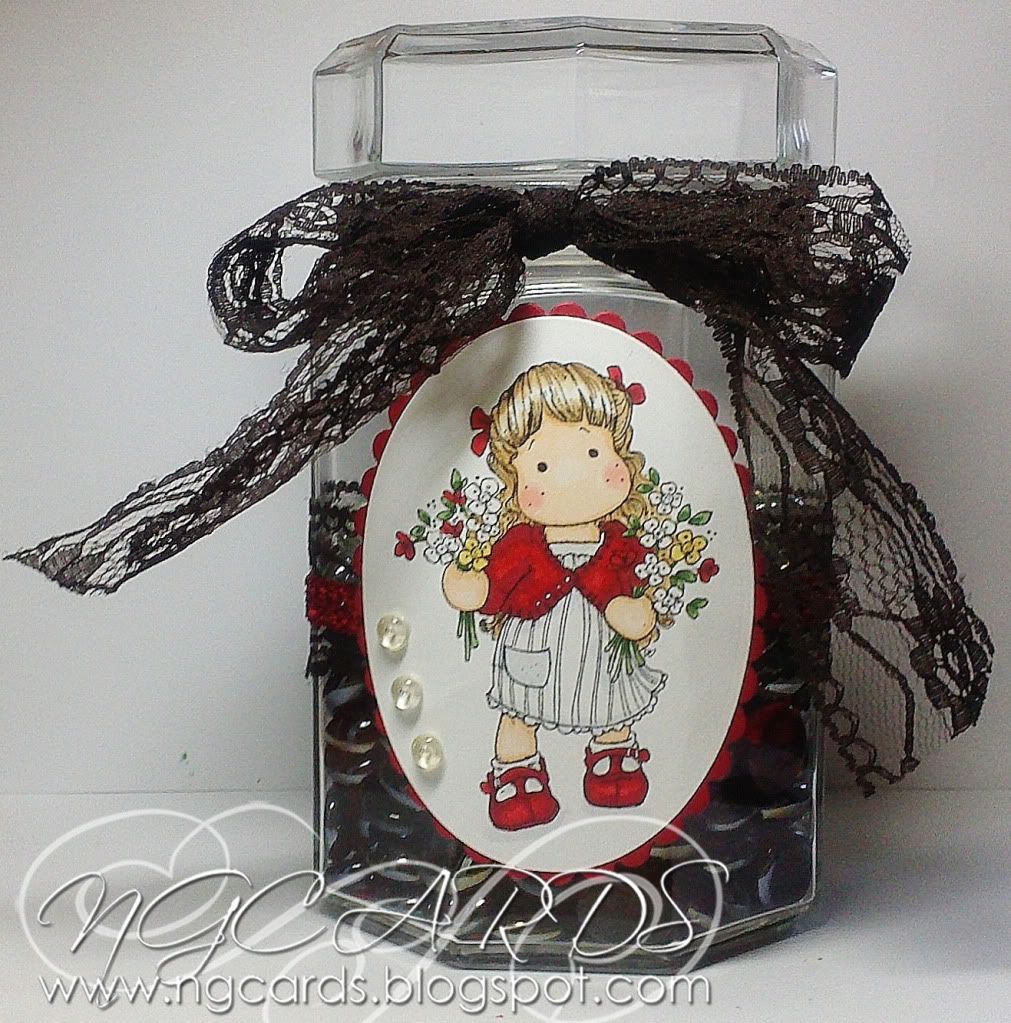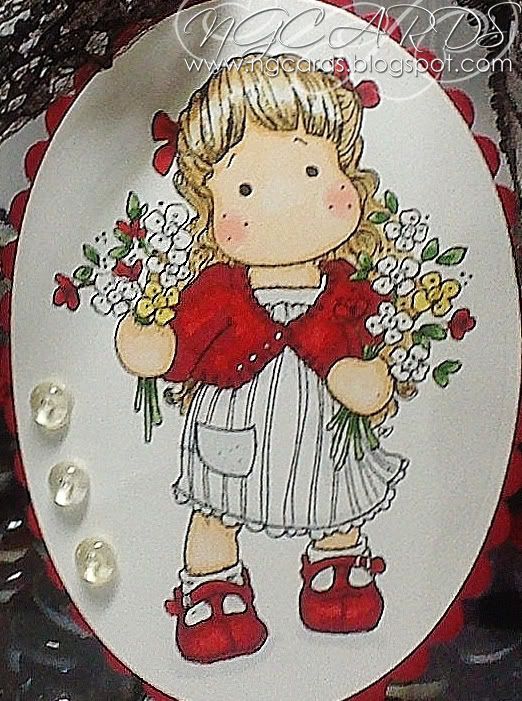 INGREDIENTS -
Magnolia Stamped Image
Lace, Glittered Ribbon & Dew Drops from my stash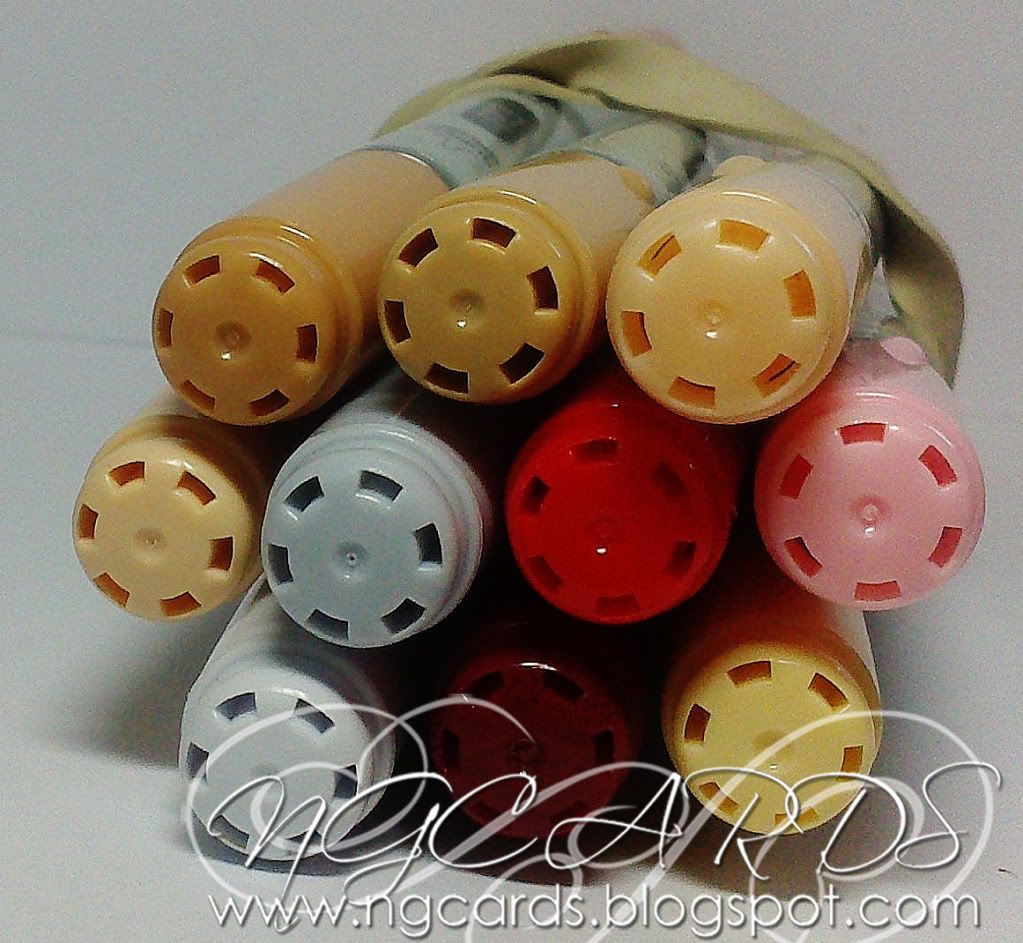 INKS USED -
Copic Ciao Markers - C1, C3, E00, E21, E31, E33, R11, R20, R27, R59
Well that's all from me today ... remember I revealed my giveaway winner on Monday but I still haven't heard from the winner so please check incase it was you!
HAPPY CRAFTING!
XXX