Sorry for the late posting today but I couldn't reveal this post until 10am as the challenge blog involved doesn't go live until 10am :) Finally today I can reveal that a few months ago I was asked to be a Guest Designer for the Challenge blog TOTALLY TILDA and of course I agreed to do so! I was over the moon to be asked! So this month it is my turn to be the GDT and here is my first card for this month's challenge which is ... Summer Fun!
This is another card that I have experimented colouring with Distress Inks.
I'd like to enter this into the following challenges:
(Colouring with Distress Inks)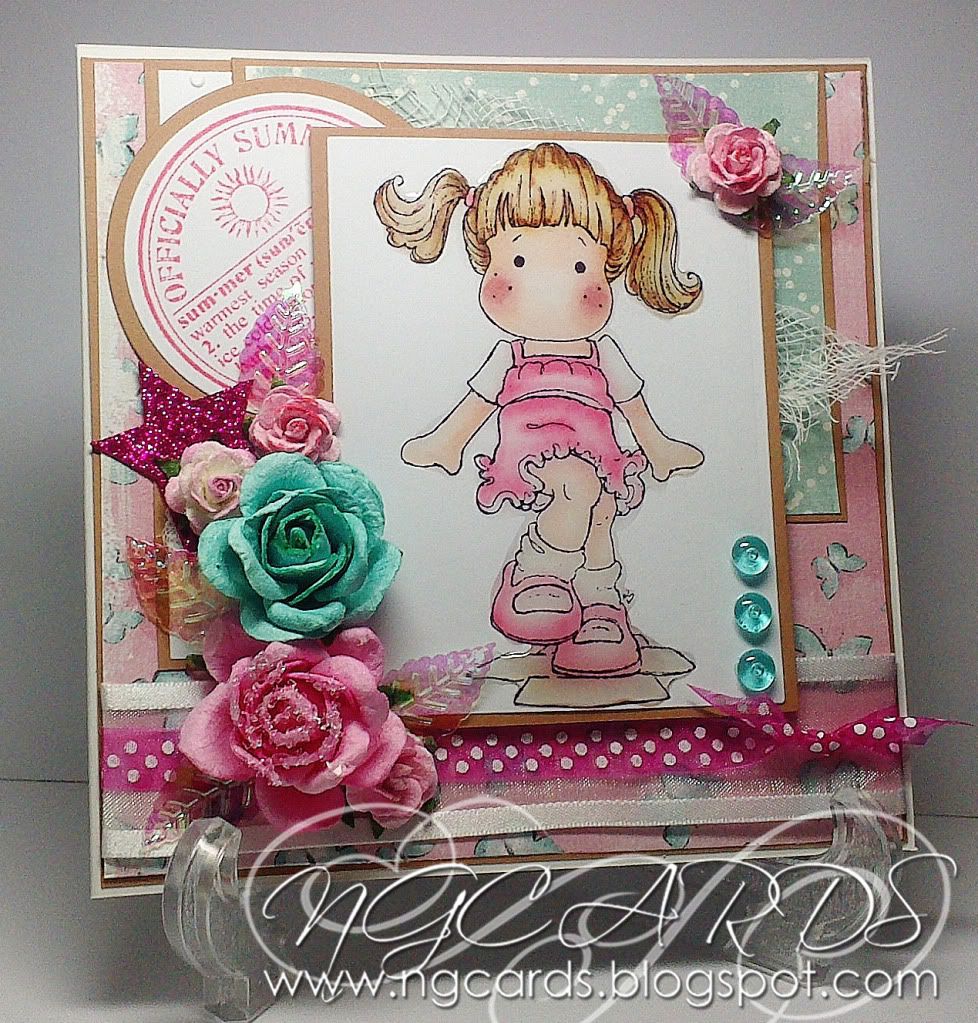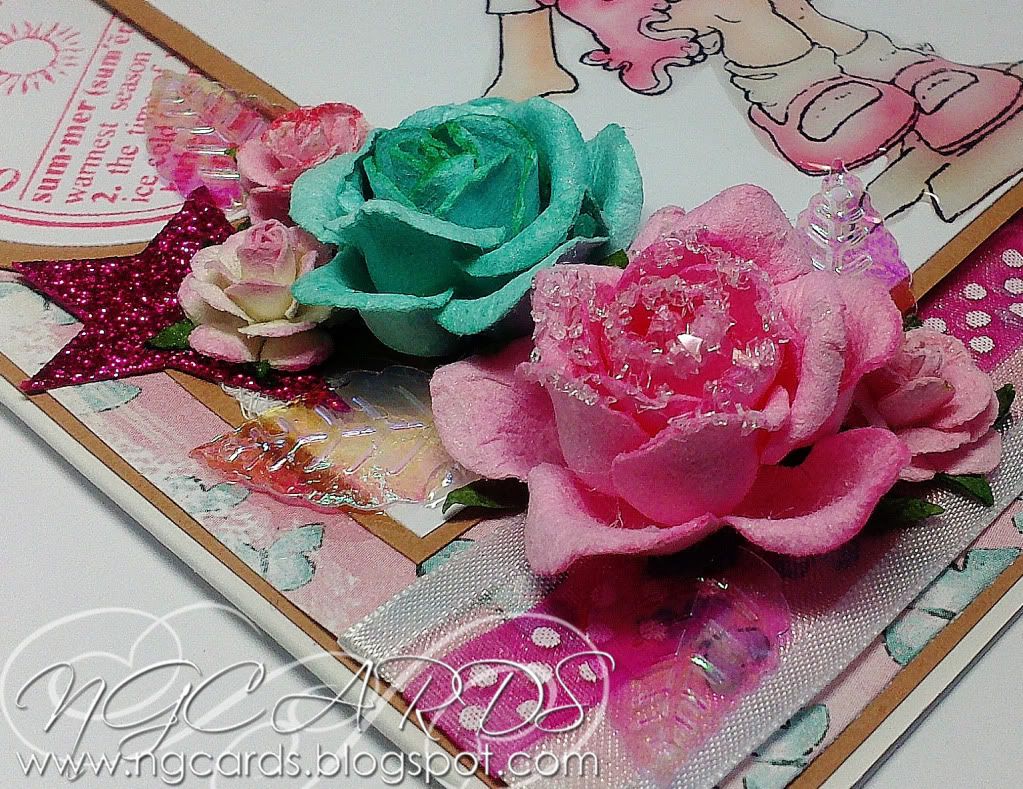 INGREDIENTS -
Sentiment by Cat's Life Press
Cheesecloth, Ribbon, Dew Drops, Leaves, Twinklets, Star & 3D Gloss from my stash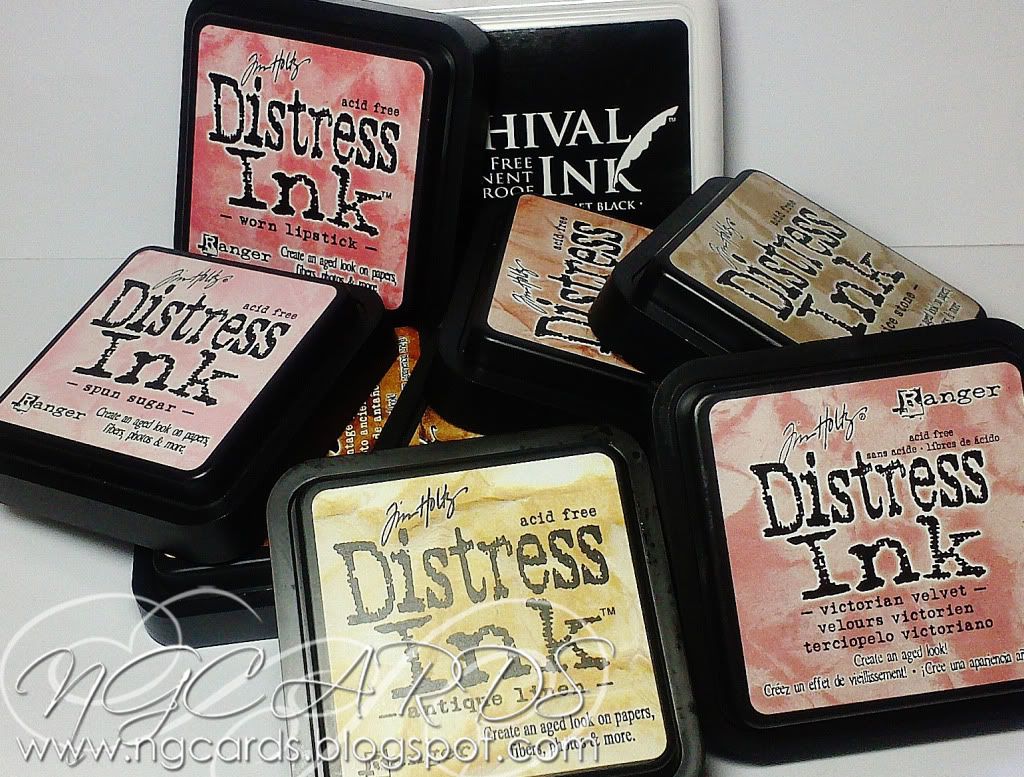 INKS USED -
Distress Ink - Tattered Rose, Victorian Velvet, Antique Linen, Vintage Photo
Spun Sugar, Worn lipstick & Pumice Stone
Well I hope you all enjoy the rest of your weekend, I am trying to get all my DT stuff today seeing I am back to Work Experience tomorrow ... however it is my last week there, I can't believe 8 weeks has gone so fast!
Also I only have 2 of the Christmas Magnolia Stamps left that I am selling so if you would like one of hem just pop me an e-mail ...
HAPPY CRAFTING!
XXX