Good Morning!
Wahoo finally after waiting about 3 and a half weeks the hot stuff mat that I had on order arrived yesterday! I have to say that it feels like my craft desk is a little more complete now lol I stuck the mat onto a piece of mdf so that it has a firm base but is also moveable when I need to use the space for other things!
This week's challenge at
CHARISMA CARDZ
is your
Favourite Animal!
I think we all know by now that my favourite just has to be dogs considering I have 2 little sausage dogs myself! However shockingly I don;t actually have any doggy stamps (that I could find anyway) so I dug this cute little image out that came in a set free with a magazine :)
I'd like to enter this into the following challenges: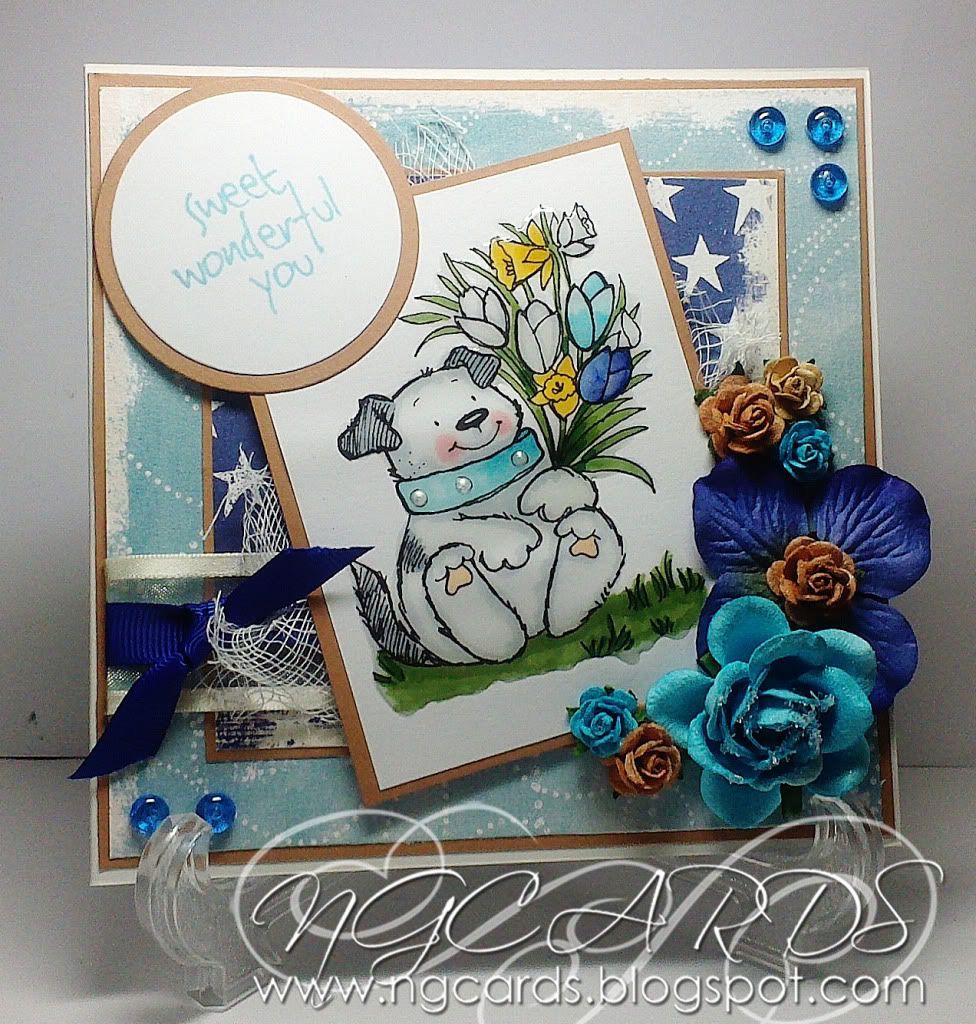 Aswell as Copics I have also used DI to colour in the dogs collar and some of the tulips.
I also added Liquid Pearls for the jewels on the collar...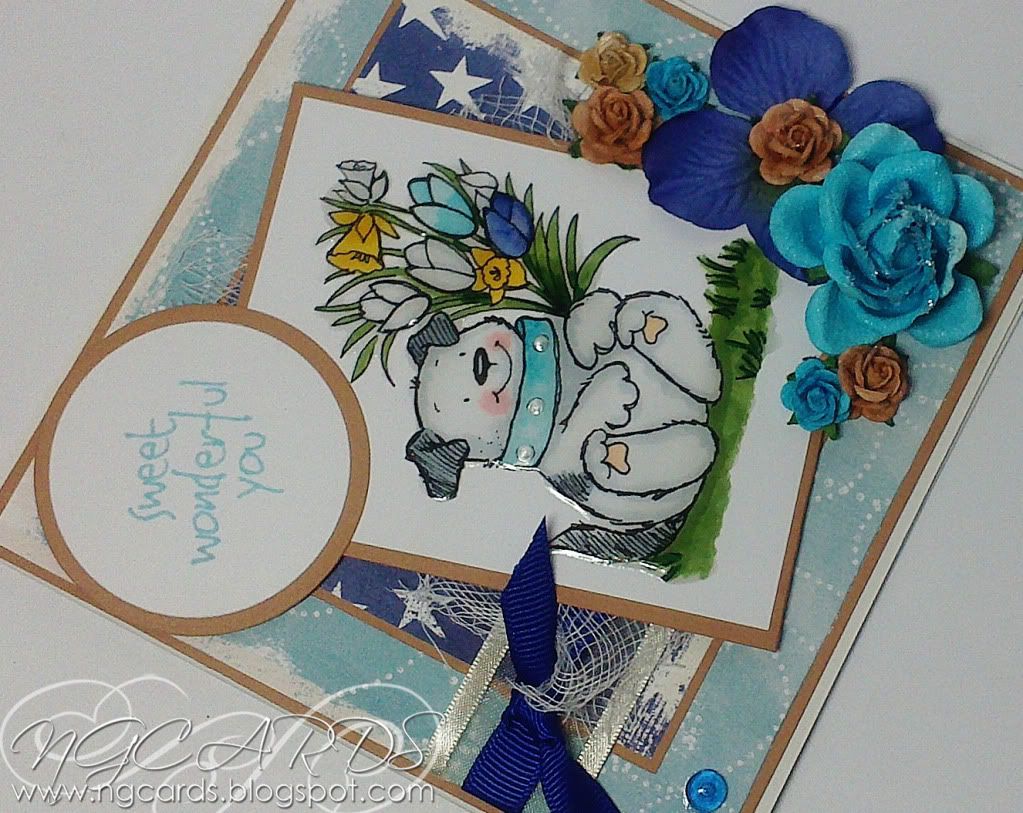 INGREDIENTS -
PB Image
Magnolia Sentiment & Papers
Flowers from WOC & Prima
Liquid Pearls - White Opal
Cheesecloth, Ribbon, Dew Drops, Twinklets & 3D Gloss from my stash
INS USED -
Distress Ink - Tumbled Glass & Chipped Saphire
Copic Ciao Markers - C1, C3, E00, E21, R20, YG63 & YG67
Thanks for popping by!
HAPPY CRAFTING!
XXX