Good Morning!
Monday Morning already, this weekend has simply flown by! I've got today left to get some crafting done then I won't get a chance to do any more until Friday and then Sunday, booo! I'm still not used to not being able to craft all day :( Anyway I shall stop whinging and let you know what I have to share today!
Today's card is a Birthday Card that I have made in advance for my Boyfriend next month. I don't usually make Male Cards and he isn't really a fan of my type of cards (he prefers the jokey type you can buy in shops ... typical lol) So whether or not he will like this card I do not know ... but he better do! lol
I hadded Clear Embossing Powder to the Circles on the background before adding the blue to make sure that colour really popped! This is a technique I learnt from the Tim Holtz Online Class ;)
I covered the Chipboard Letters with Distress Ink then finished with 3D Gloss.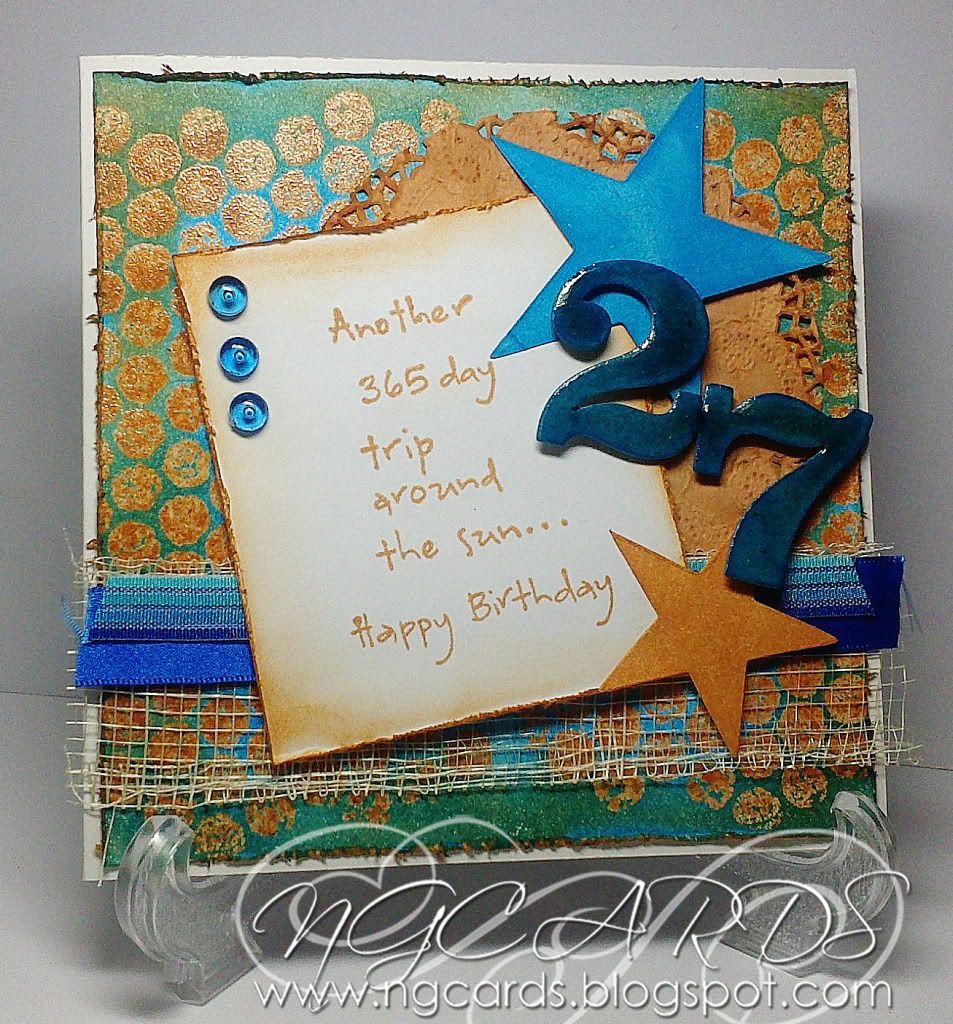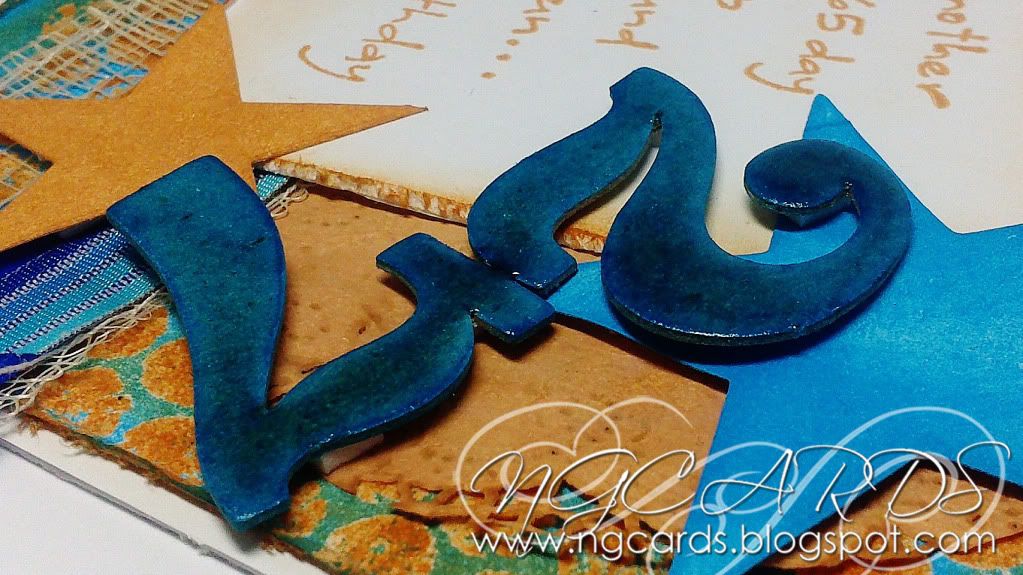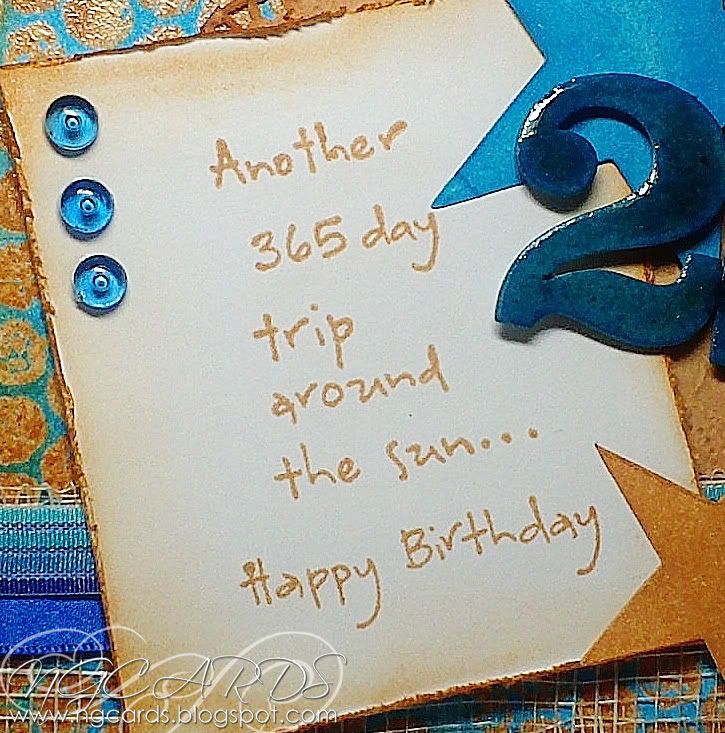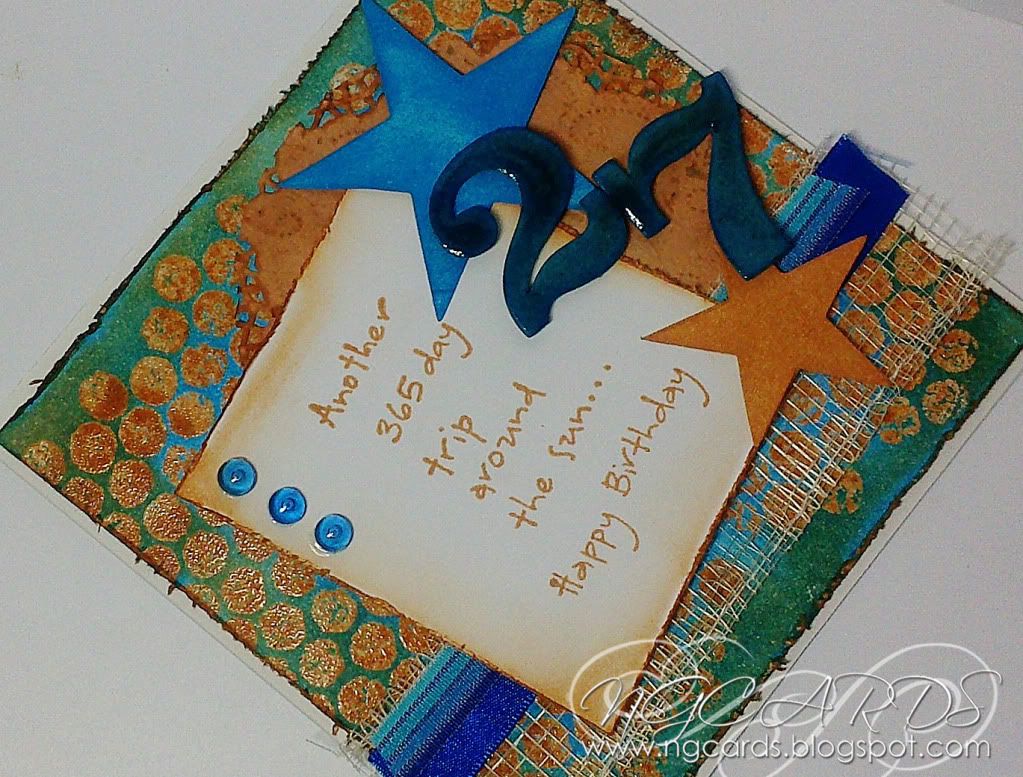 INGREDIENTS -
'Bubble Wrap' Stamp by Creative Expressions
Sentiment Stamp by Penny Black
Tim Holtz Paper Distresser
Ribbon, Mesh, Dew Drops, Chipboard Letters & 3D Gloss from my stash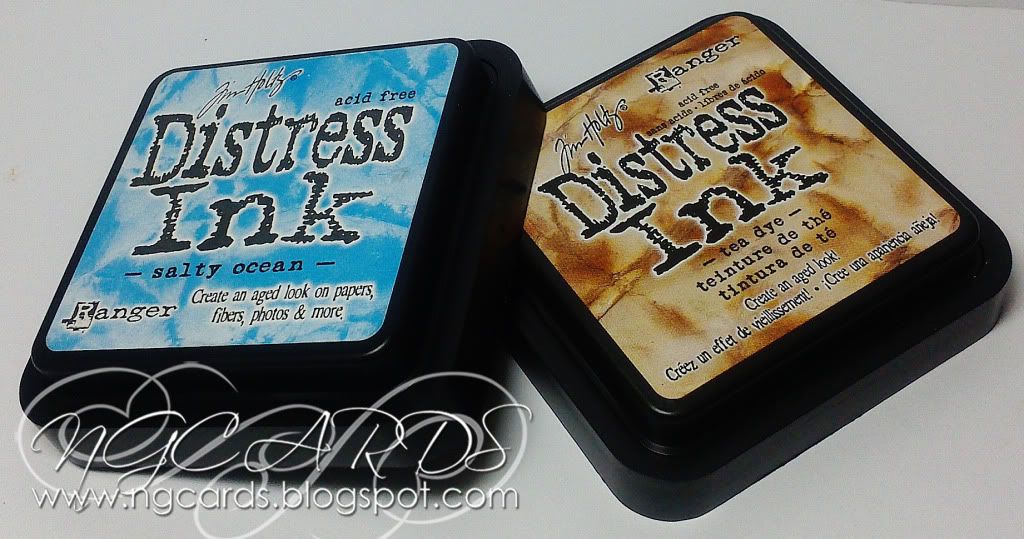 INKS USED -
Distress Ink - Salty Ocean & Tea Dye
Thanks for popping by!
HAPPY CRAFTING!
XXX