Today's post includes two different things that I would like to share with you, the last tags from the Tim Holtz Creative Chemistry 101 Class and a card for our new challenge over at Joanna Sheen!
First up I'l show you the tags as I have finally managed to complete the online class! It was great and definitely worth the pennies ... the only reason it took me so long was due to the fact I had to buy a few of the products as I went along ... so here are the remaining tags !!!
I'd like to enter Day 3's Tags into the following challenge:

DAY 3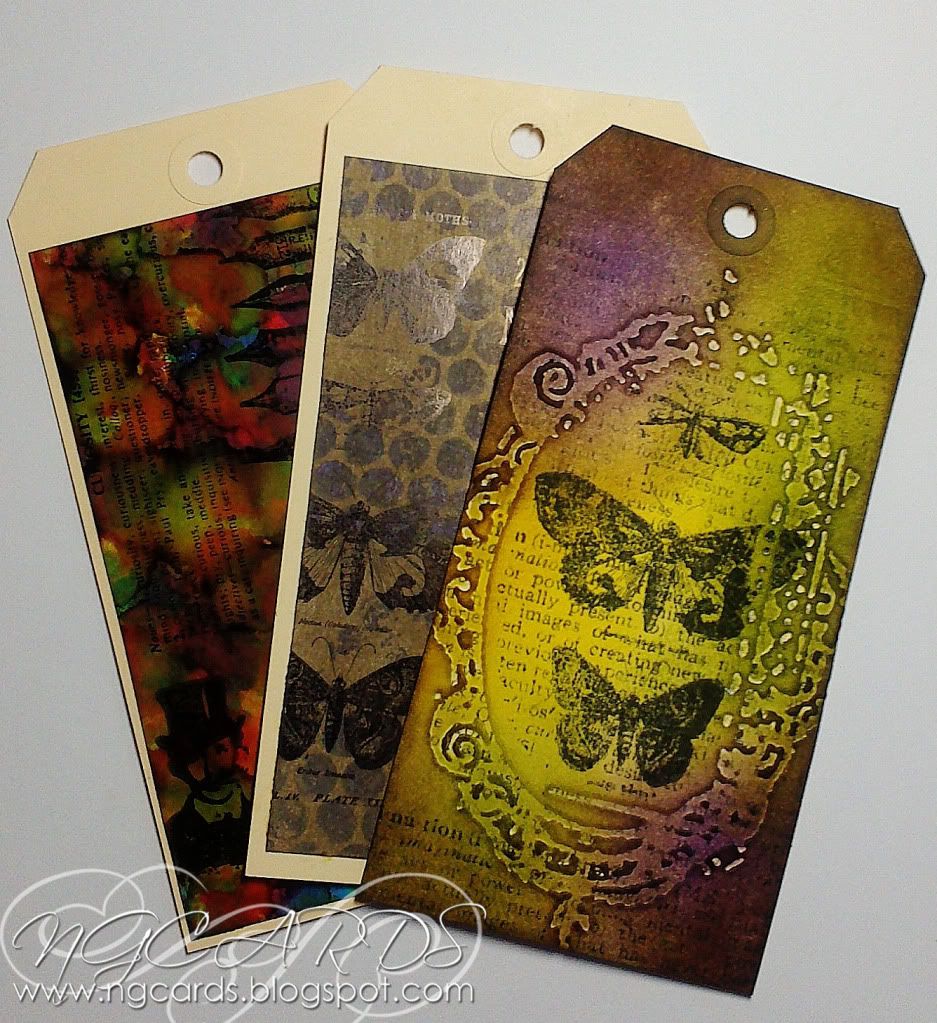 ALCOHOL INK (Left) ARCHIVAL INK RESIST (Right)
REFLECTIONS STAMPING (Bottom)
DAY 11 - DIMENSIONAL MEDIUMS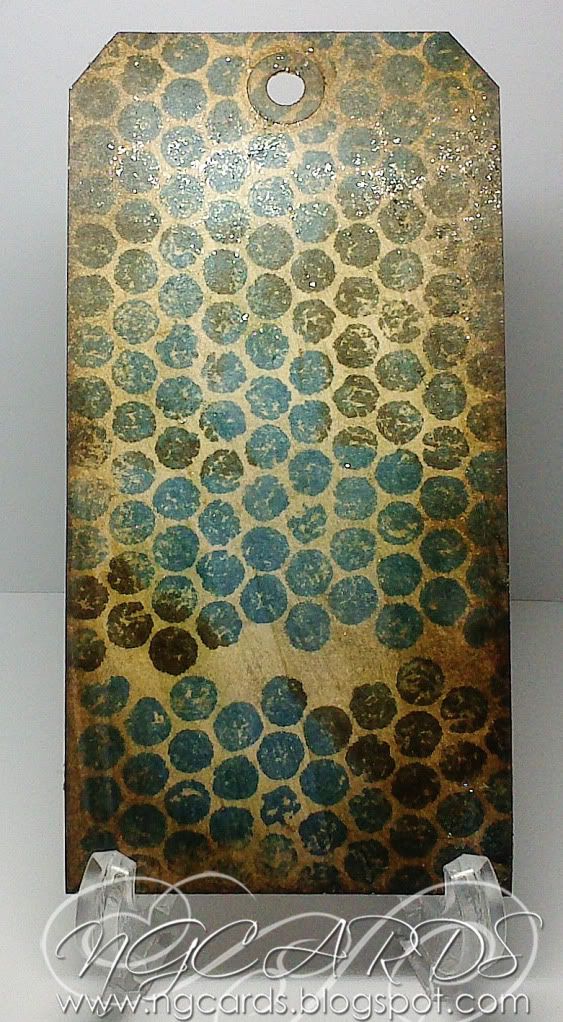 Today we are also see a brand new challenge over at JOANNA SHEEN which is Going Around In Circles! I will admit to you right now I was pushed wayyyy out of my comfort zone on this card as I had to use Decoupage Sheets which we all know is something I don't usually do, here is the set that I was sent to use and my card ...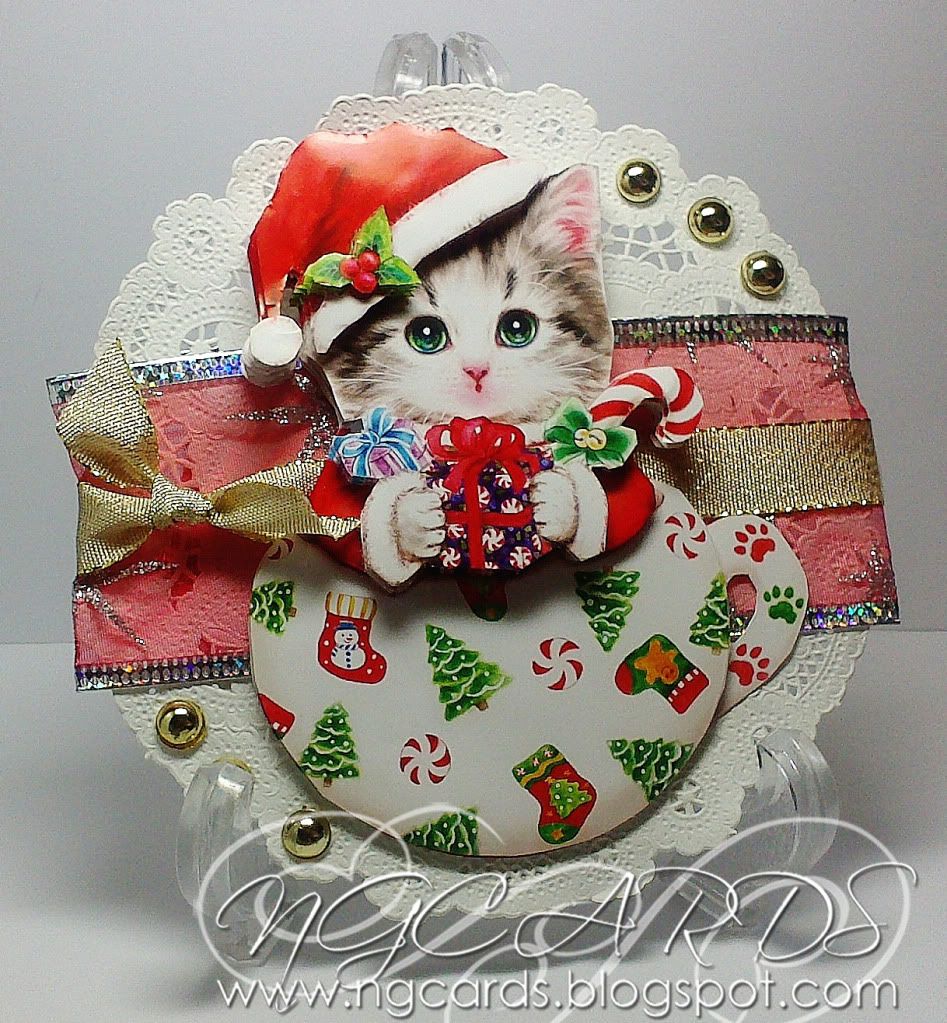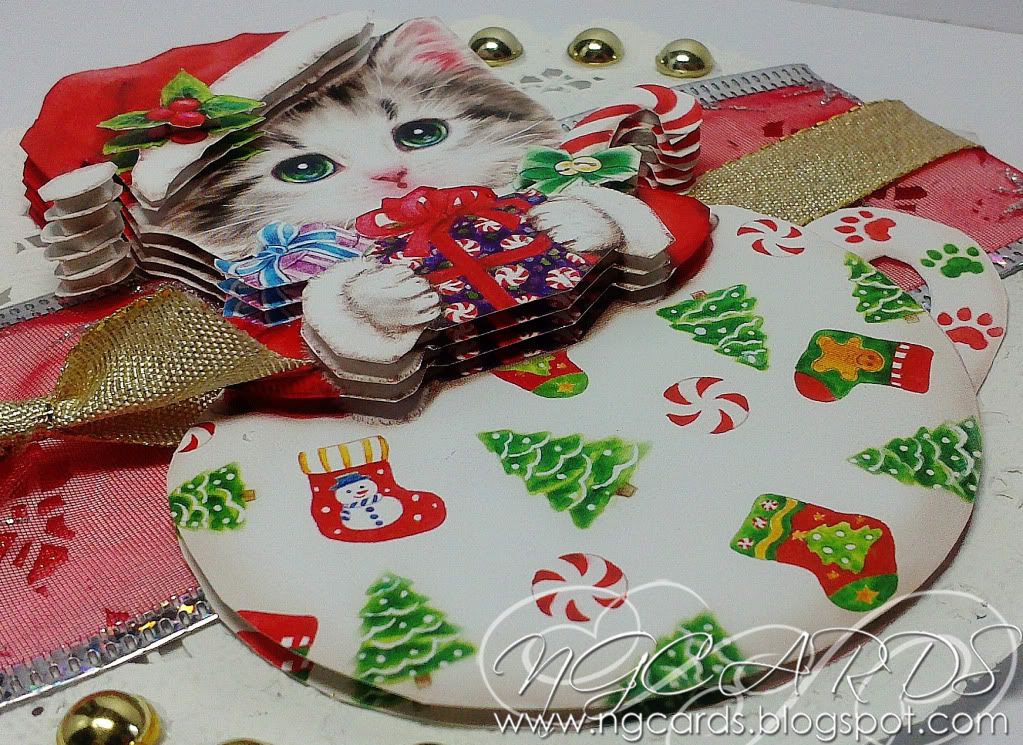 Well thanks for popping by, It's time for me to take advantage of my day off and finally do some crafting!!! I shall be back tomorrow with something else to share :)
HAPPY CRAFTING!
XXX